Works Great!! Valco Cincinnati HV-350 Adhesive!! 🇺🇸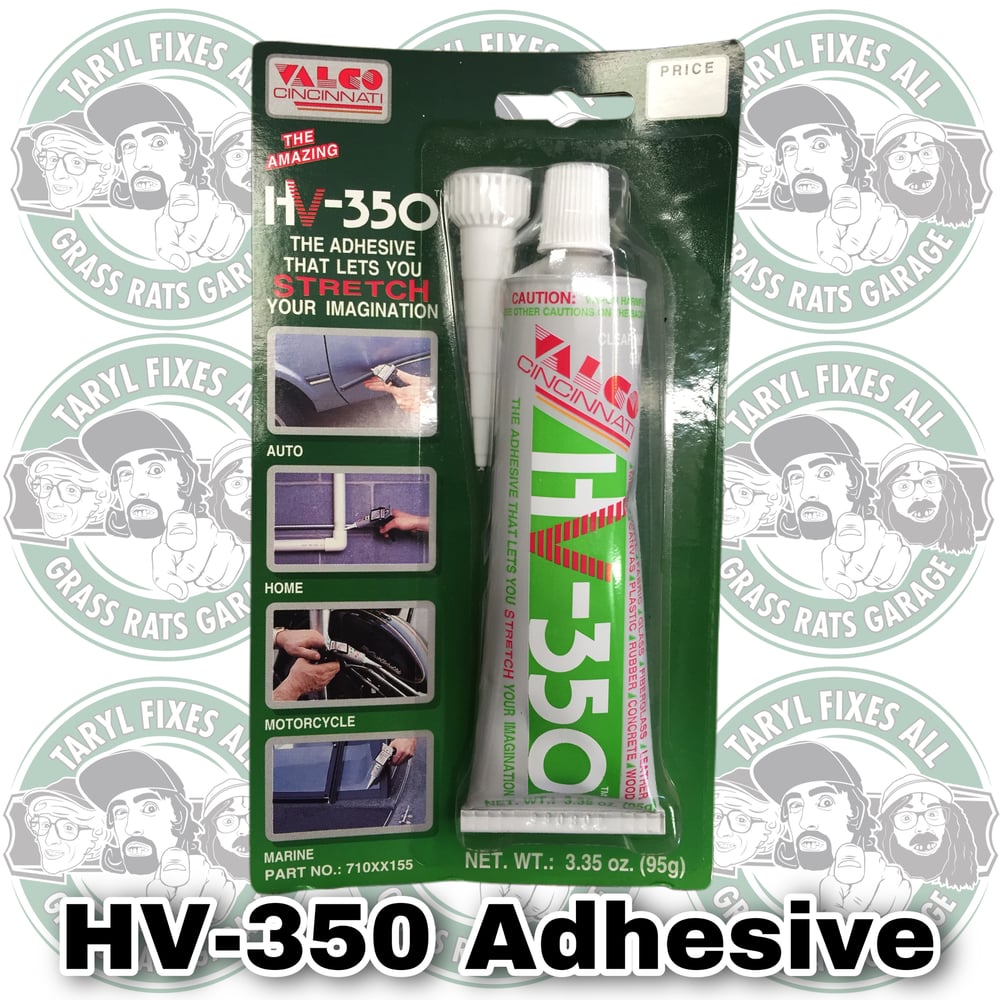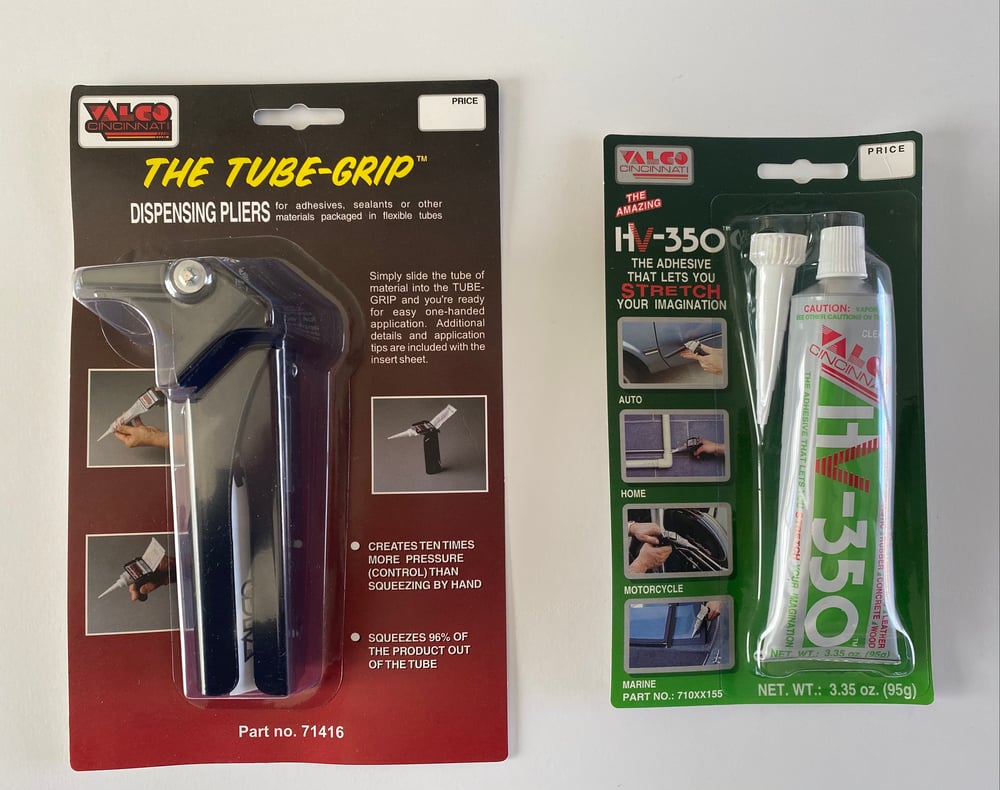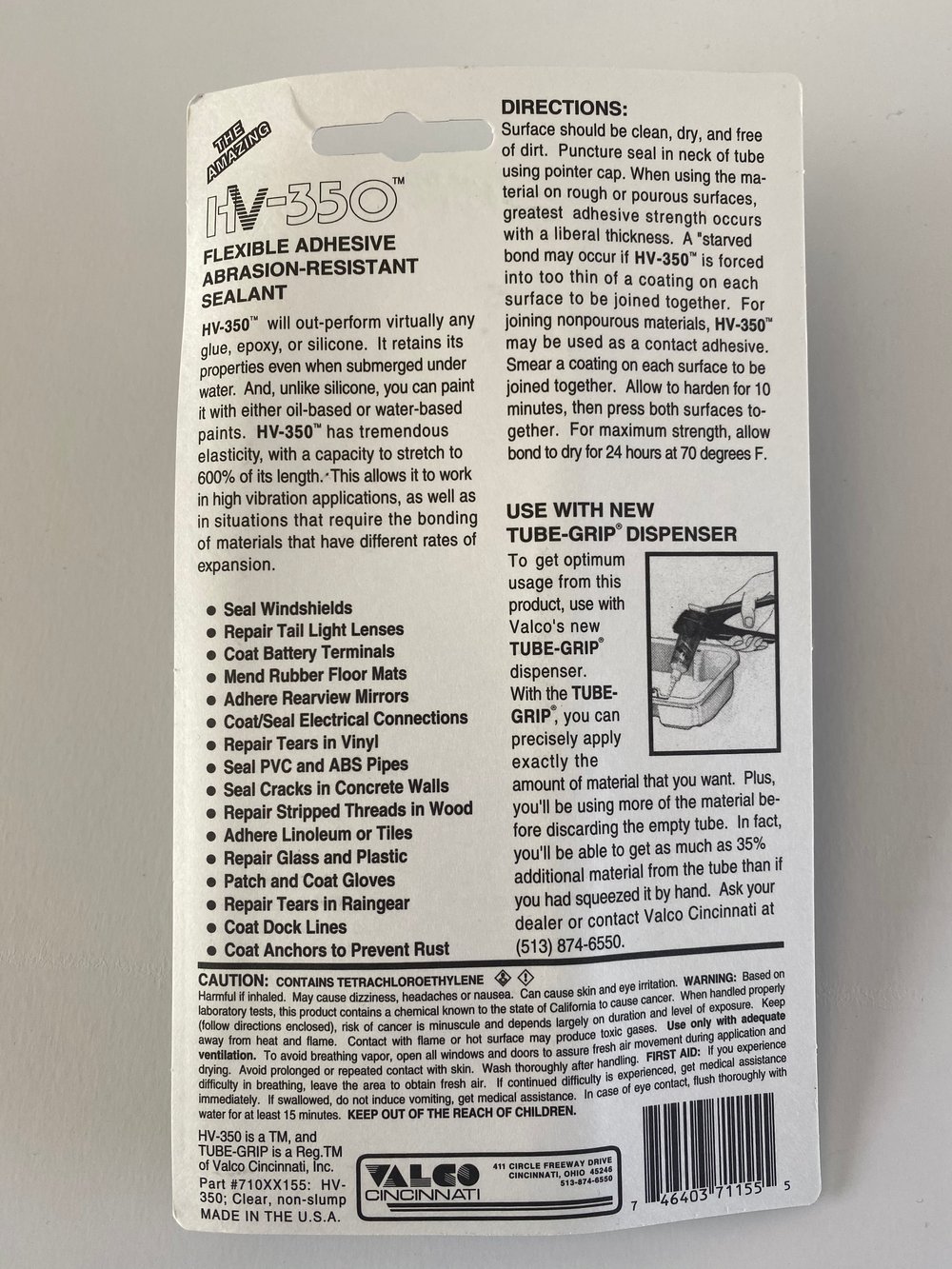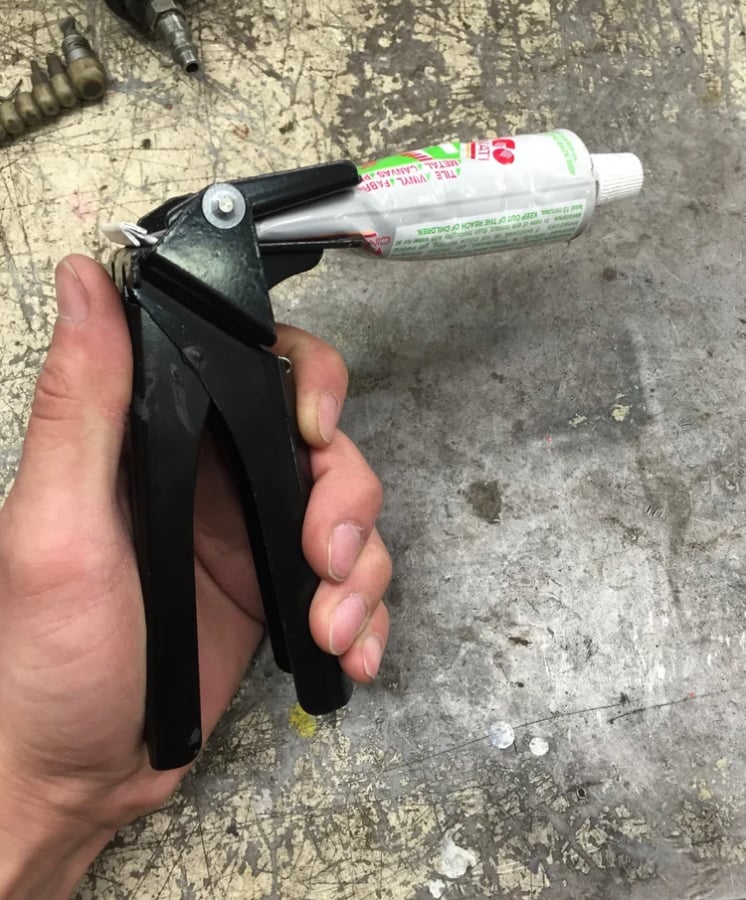 Another fine American-made product from our friends over at Valco Cincinnati! Bringing you the best high quality consumer products since 1952!
We are very excited to be carrying this product since we use the crap out of this stuff all the time for many different purposes not just shop-related things. We use it around the house to effectively glue down many different items from Refridgerator doors to office chairs and so much more! I find myself using this stuff all the time. Works better than glue!
As described, Valco Cincinnati's HV-350 Flexible Adhesive Abrasion-Resistant Sealant will out-perform virtually any glue, epoxy, or silicone. It retains its properties even when submerged under water and unlike silicone, you can paint it with oil-based OR water-based paints. This stuff has the ability to stretch 600% of its own length, perfect for vibration applications etc.
We've found that HV-350 works best when applied by the metal Tube Gripper sold separately or bundled with a Glue Tube for a discount price (use the drop down menu when on this listing when choosing options). Since HV-350 is thick, it can sometimes can be hard to get out of the tube, but not when paired with The Tube Gripper! (In order to help soften the glue we recommend sticking the un-opened tube in a cup of hot water before applying).
The Tube Gripper by Valco Cincinnati makes the job a whole lot easier. This thing works great with any tube this size (which a lot of things will work with it, silicone etc). This thing squeezes every last inch out of the tube and also makes applying the adhesive/silicone etc much much easier and with more control. Especially good for doing those valve cover silicone jobs and other jobs requiring lots of goo.
We are offering them sold separately and together at a slightly cheaper price. (Use the drop down menu when ordering)
Here at Grass Rats Garage, we find ourselves constantly using this stuff on those plastic mower hoods, rubber electrical fittings we want held in place and many other plastic/metal items. We used it on our office chair arm rest as well! Still holding up! Seriously great stuff and highly approved by Taryl and Co!
This stuff doesn't hold up against gasoline so for that we suggest Taryl Putty as that can withstand gasoline and more.
All Valco Cincinnati Products are manufactured in the USA!
Taryl uses the HV-350 in this video right around the 10:45 mark, check it out here: https://www.youtube.com/watch?v=6P6Oi8ip7Xw&list=PL-xkNBjnenDBzT0csJMw8fMCwRy0psoVQ&index=2
Now There's Your Dinner!!