BACK IN STOCK! Steel Reinforced TARYL PUTTY!! Works Great! 🇺🇸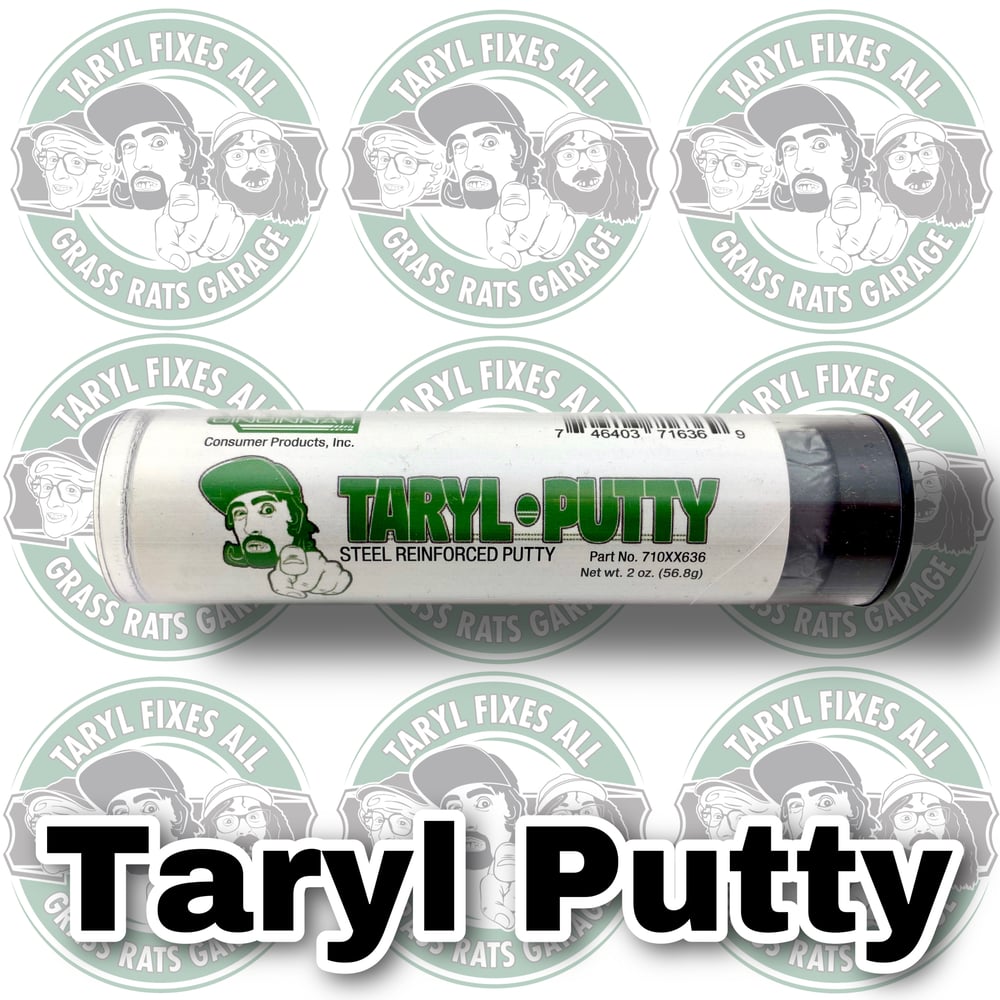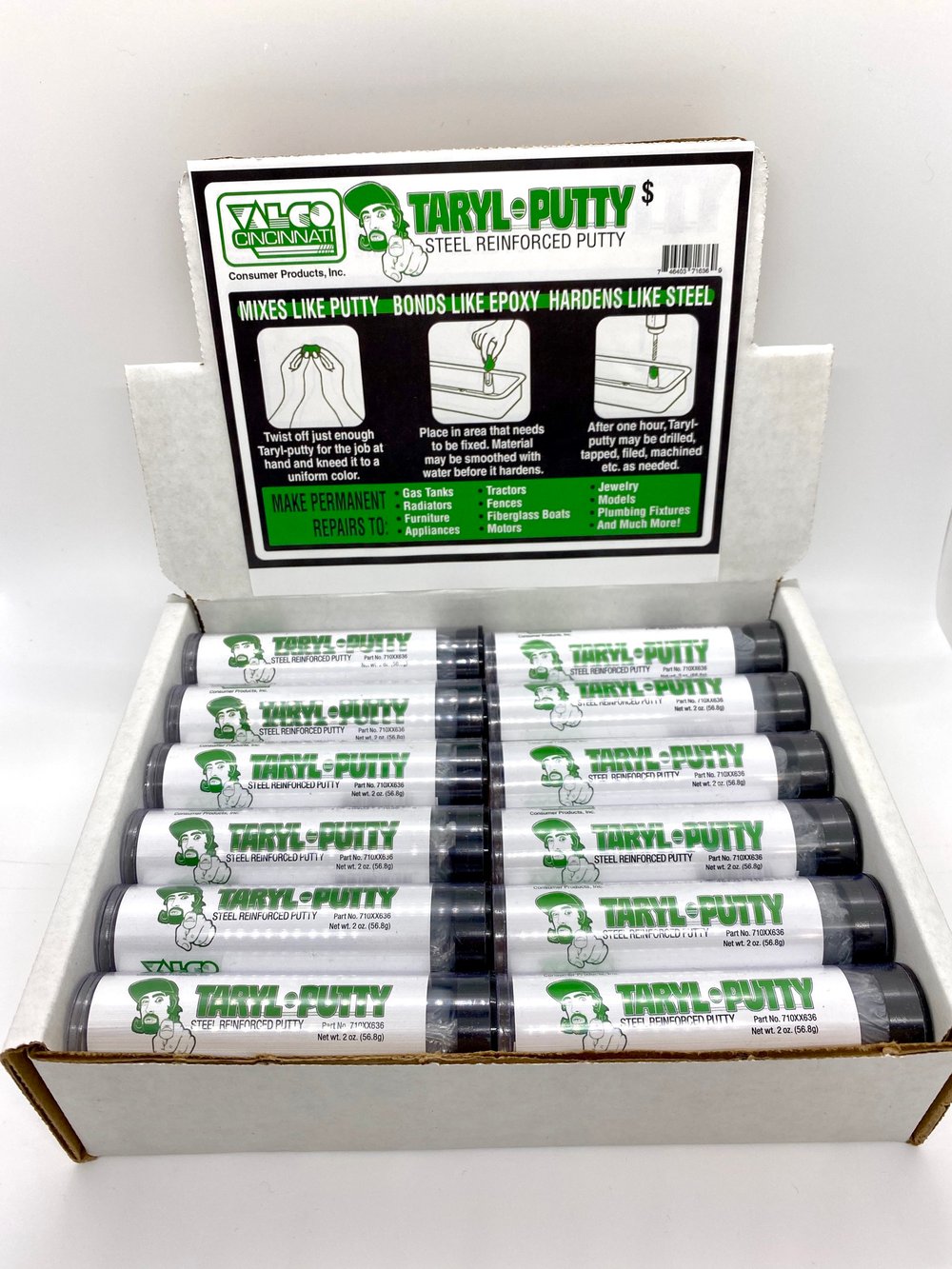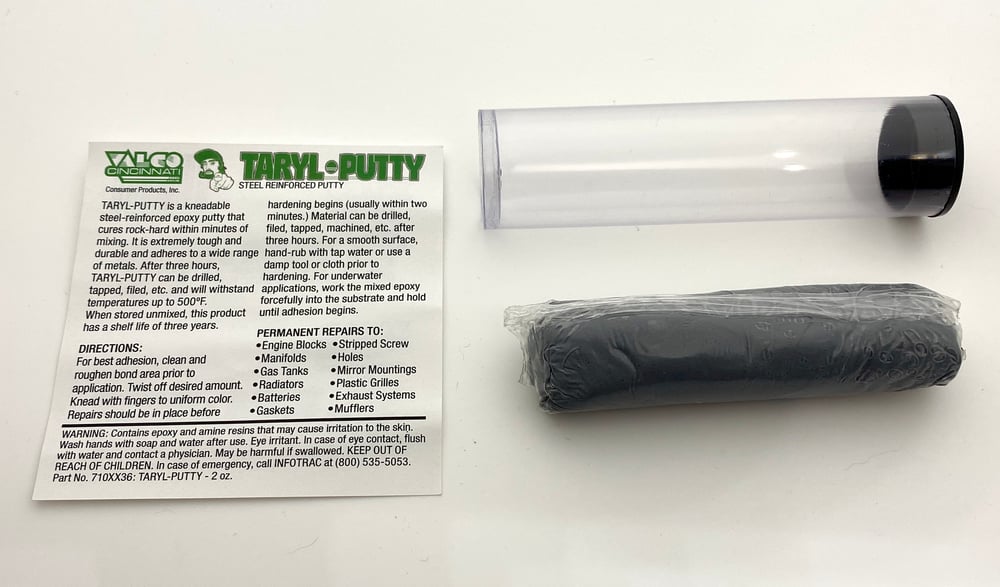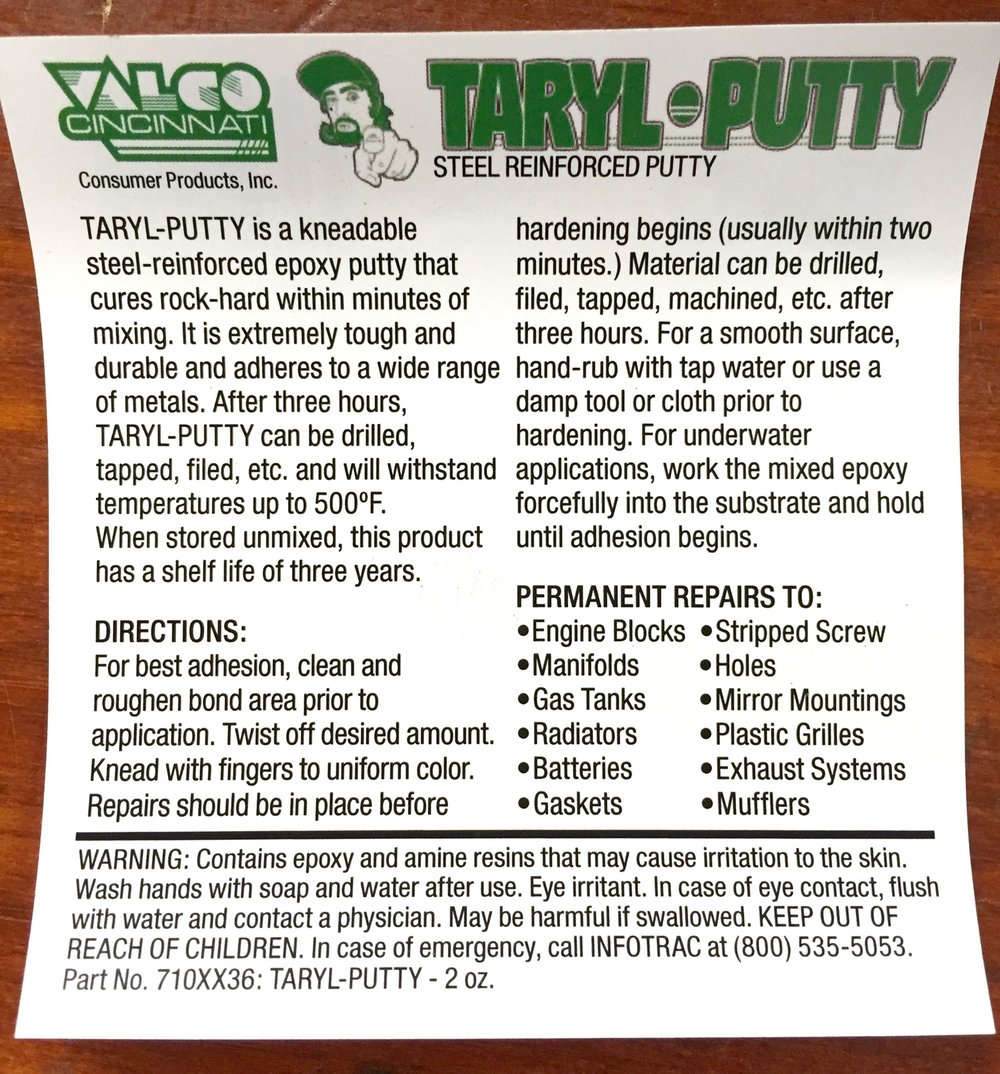 We are excited to announce in conjunction with Valco Cincinnati, we give you... TARYL PUTTY!!
This stuff is GREAT! Steel reinforced epoxy putty from none other than Valco Cincinnati, American-made industry leaders since 1952. Cures rock-hard within minutes of mixing for quick fixes. Extremely tough and durable and adheres to a long list of metals. You may have seen another popular YouTuber Mustie1 (among others) use it to seal his gas tank, so you know it's good stuff.
Taryl Putty can be drilled, tapped, filled etc after only sitting for 3 hours! Our powder coat guy Jeff @ Precision Powder Coating uses it often as a metal filler when powder coating. Think of it as a "bondo" for powder coating as it can withstand high temperatures of up to 500 degrees!!
When stored unmixed this stuff has a shelf life of 3 years! Really good quality stuff as usual from our friends at Valco Cincinnati and all their products are manufactured in the USA. Pick some up today as you never know when you're gonna need it.
This stuff bonds permanently to: Engine Blocks, Manifolds, Gas Tanks (even while leaking), Radiators, Batteries, Gaskets, Stripped Screws, Mirror Mountings and Many More!
**Also available by the case! Get it cheaper than buying it individually when you buy in bulk. Perfect for shops or just if you wanna stock up. Make it available to YOUR customers as it also comes in a nice Taryl Putty display box! (12 per case)
All Valco Cincinnati Products are manufactured in the USA!
And Therrrrrre's Yur Dinner!!
Please Read Directions Supplied with Product and ONLY use as directed.