Valco Cincinnati All-In-One Aluminum Silicone!! 🇺🇸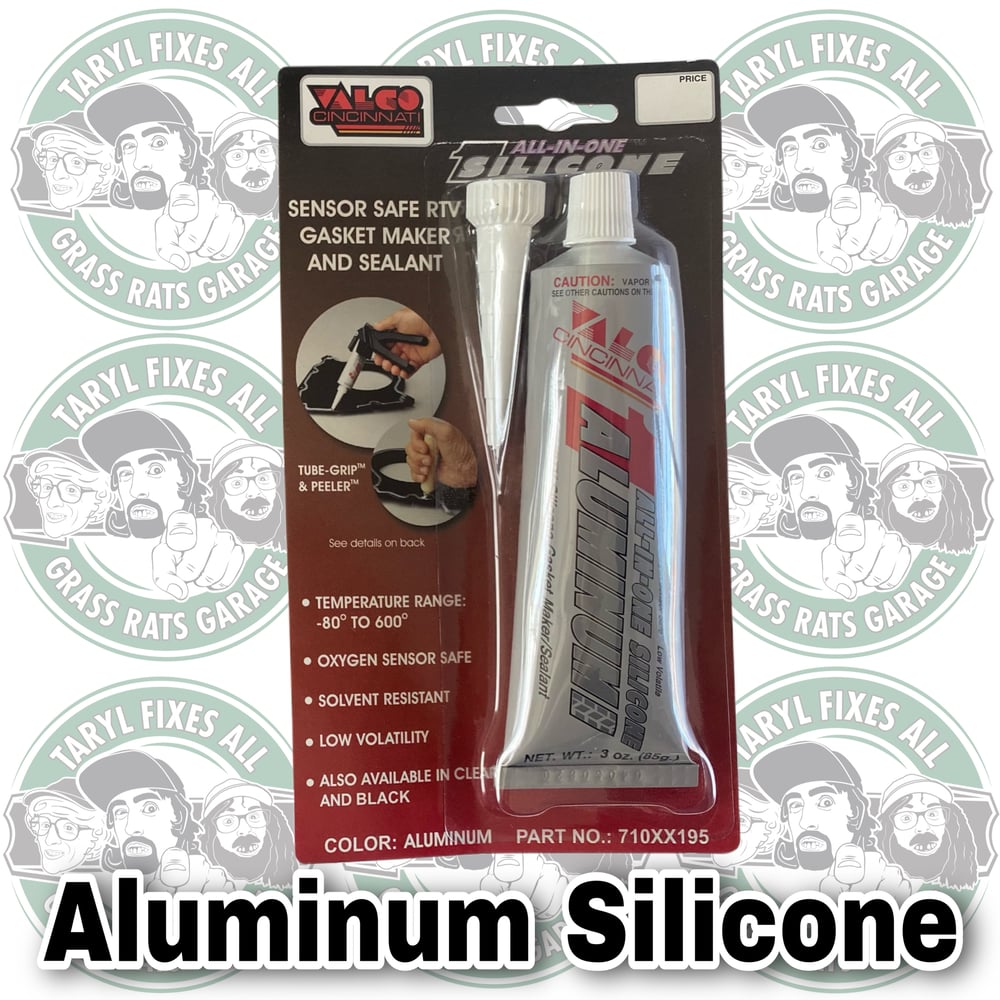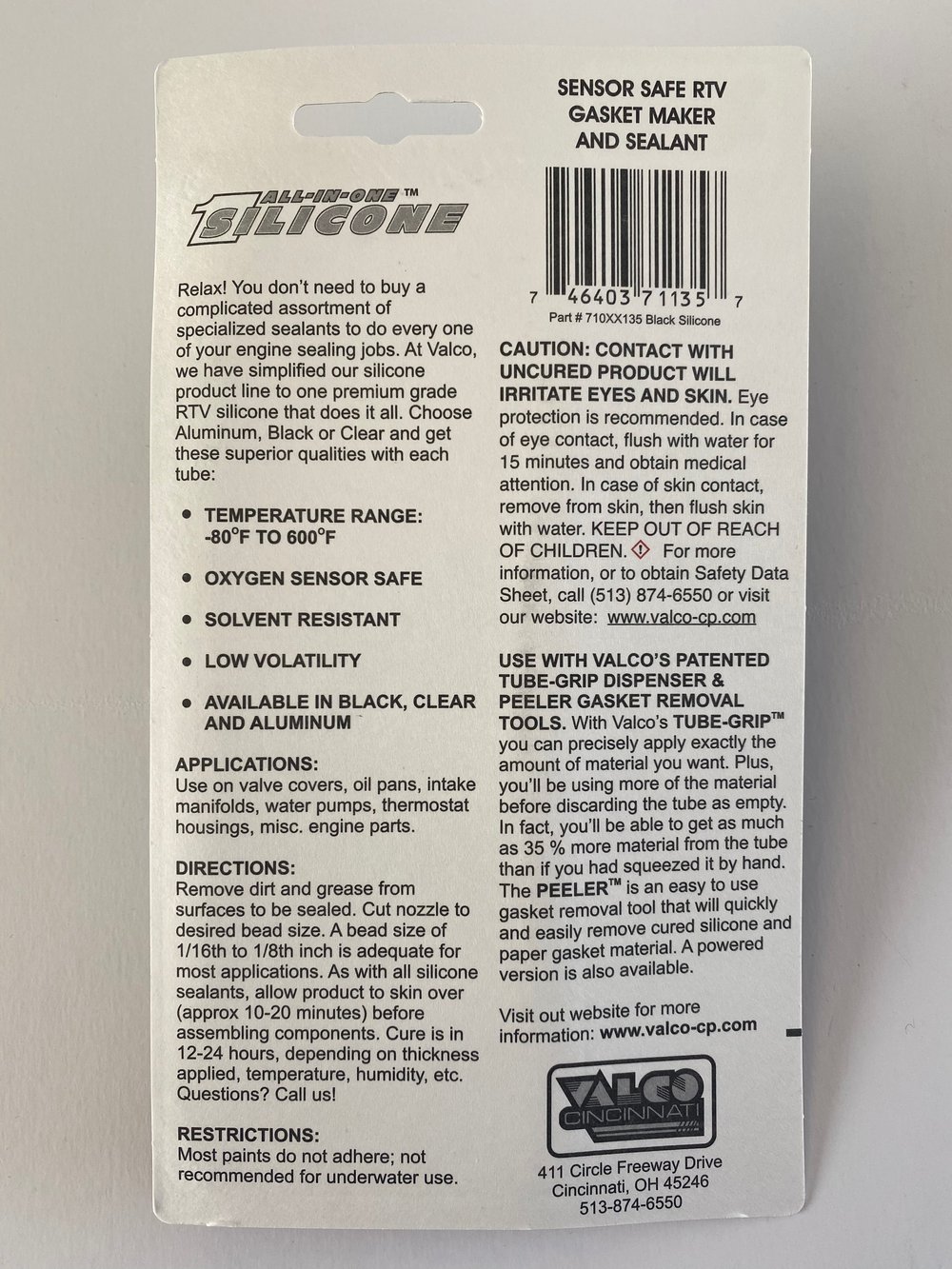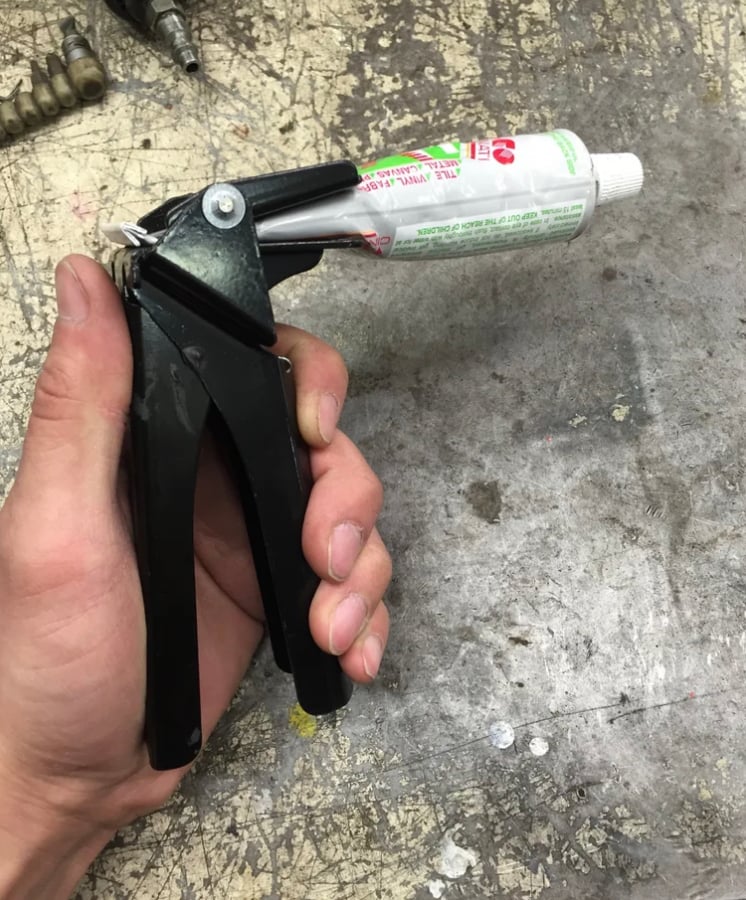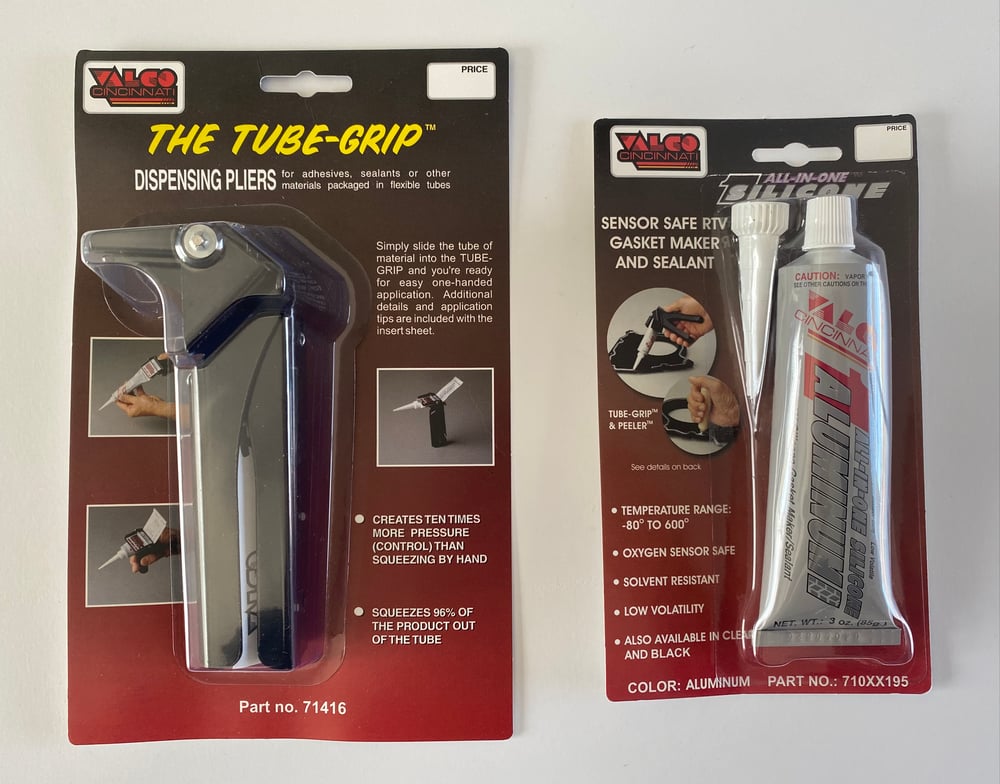 This is a new to us product from our pals over at Valco Cincinnati. American-made high quality consumer products since 1952! We are now carrying their great Aluminum (and Black) RTV silicone!
-Can withstand temperatures of -80 to 600 degrees Fahrenheit!
-Oxygen Sensor Safe
-Solvent Resistant
-Low Volatility
-All Valco Cincinnati Products are manufactured in the USA!
Great on valve covers, oil pans, intake manifolds, water pumps, thermostat housings, assorted engine parts and more!!
Pick up some new ALIMINUM (or BLACK) RTV silicone today from the leaders in quality consumer products, Valco Cincinnati!
For easy application use the drop down menu and grab a metal tube gripper with silicone tube at a discounted price! Best and easiest way to control the flow of silicone while applying.
And as always... There's Your Dinner!!