Post Cards! Greetings From Podunk! (FREE USA Shipping)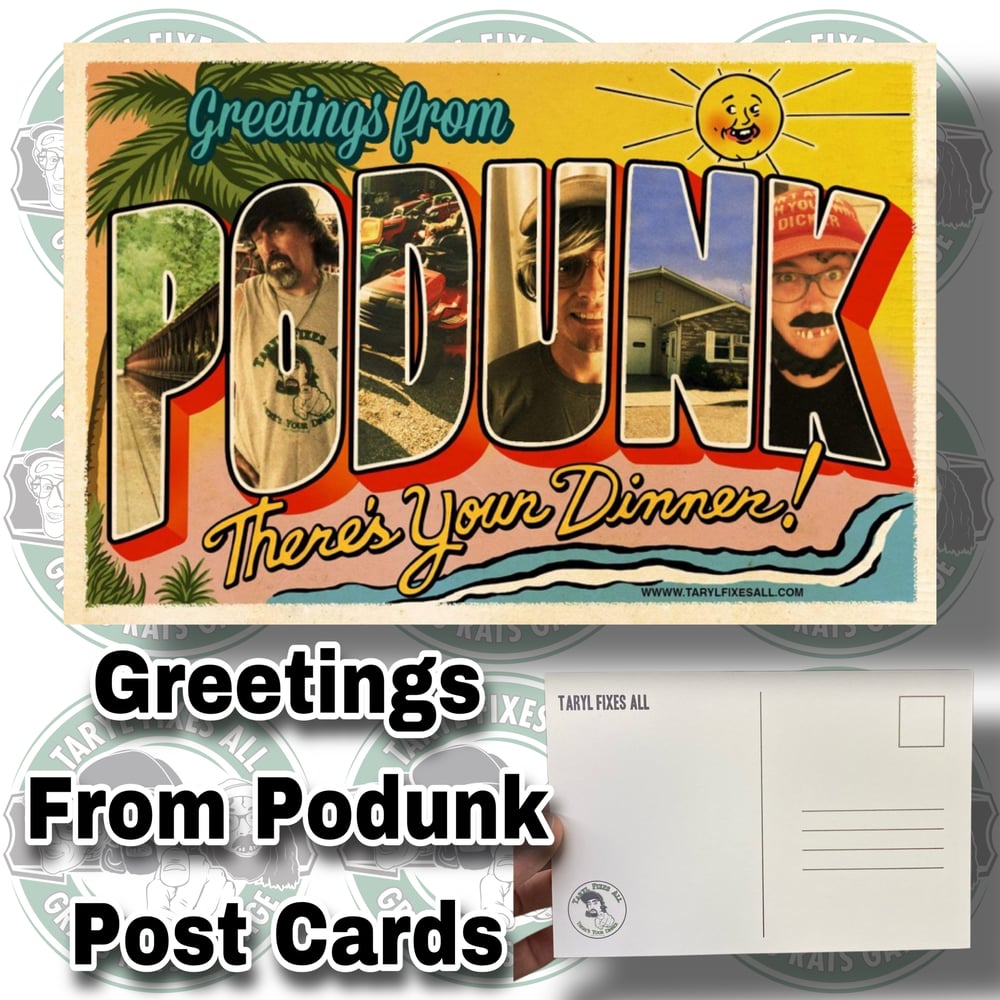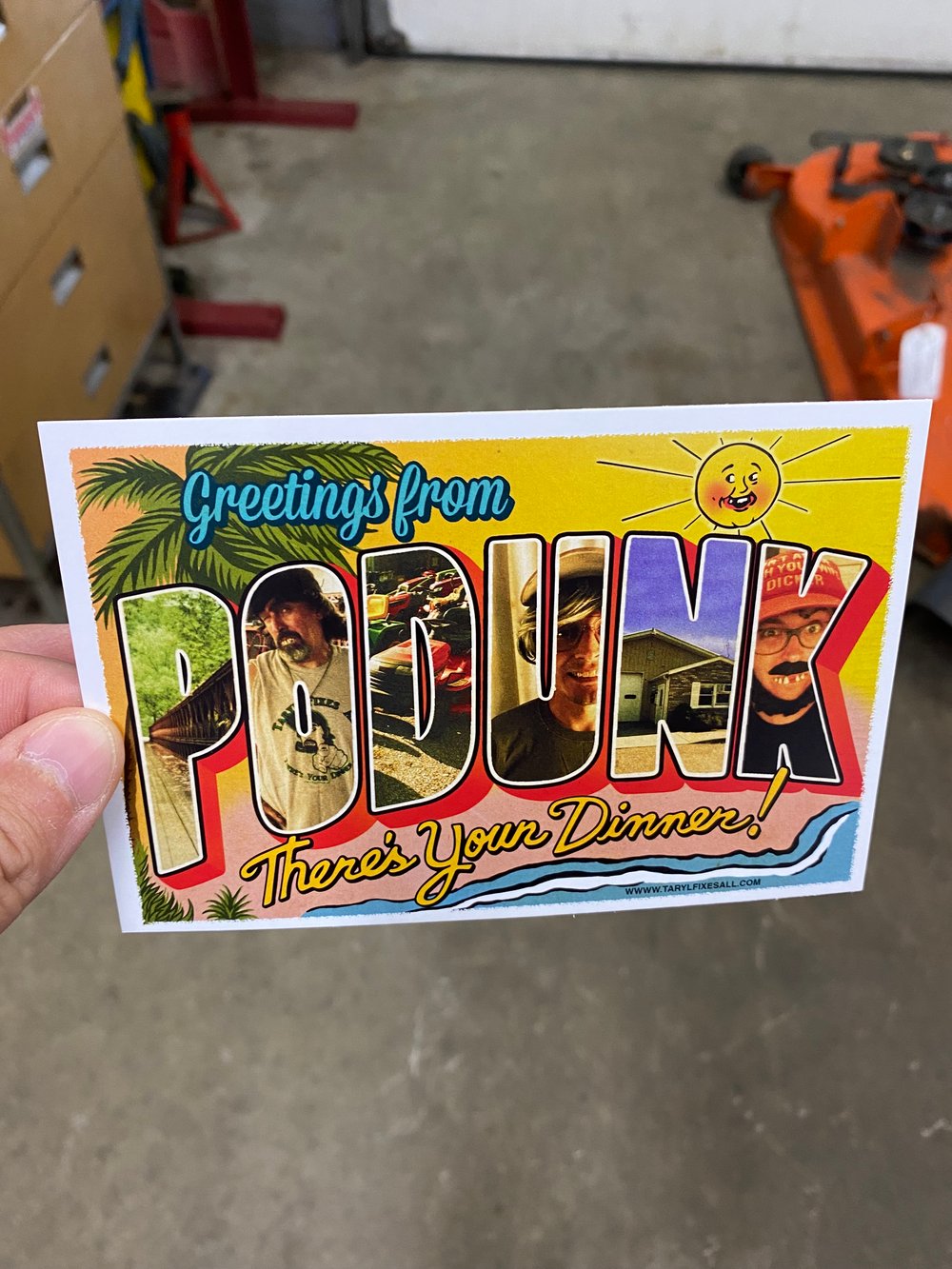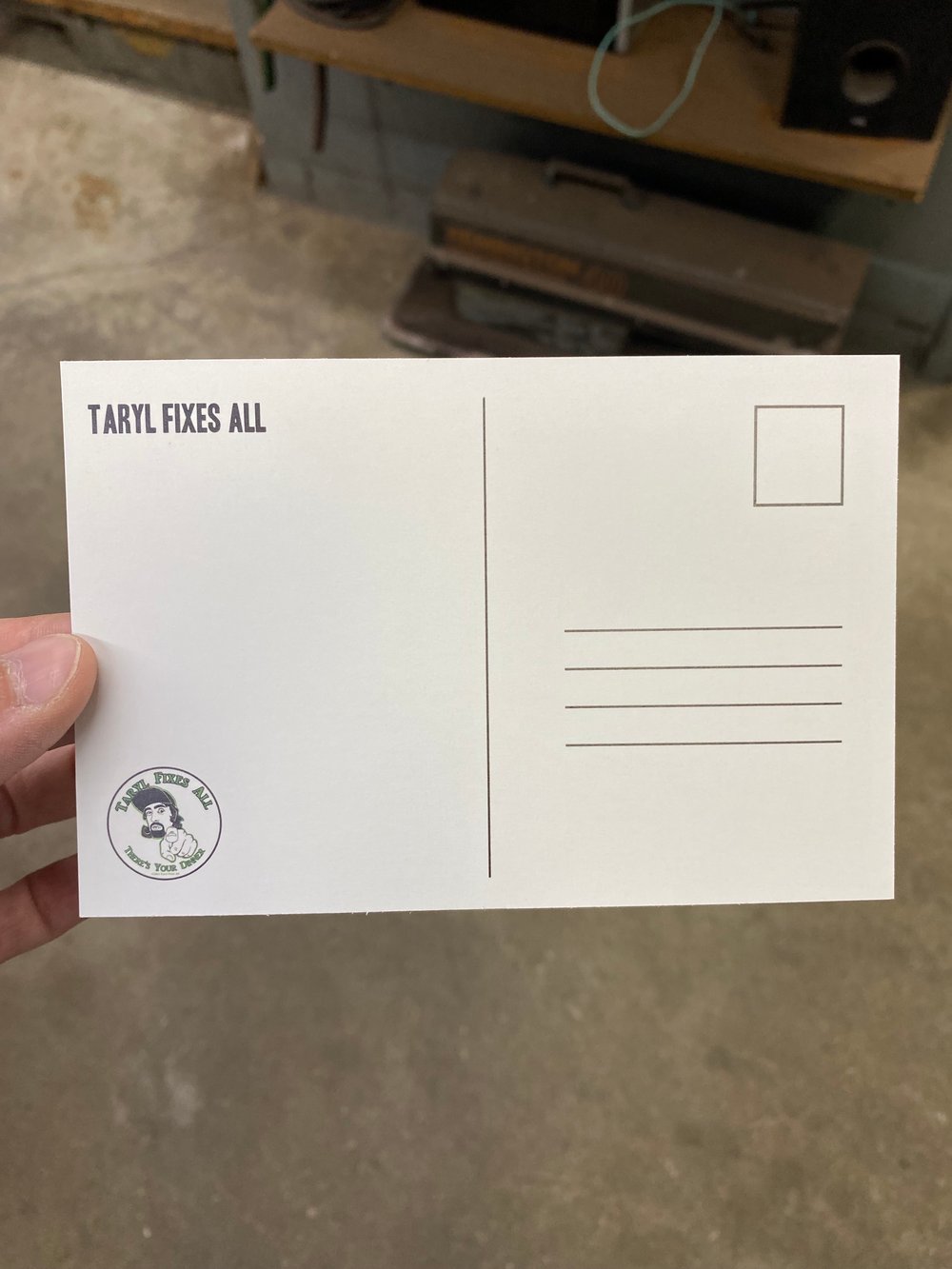 Check out these cool new Greetings From
Podunk Post Cards!!
- Nice sharp throwback logo on one side "Greetings From Podunk"
- Writable area for a nice message on back
Perfect to hang in your shop, send to a friend/relative etc. OR have Taryl write a short custom message (must be short enough to fit into area provided, 1-2 SHORT sentences)
So grab one of these cool custom Grass Rats Garage post cards today!! Perfect for the Grass Rat in YOUR life!
Now There's Your Dinner!!
FREE SHIPPING IN THE USA!!
Size: 4"x6"