Collector's Item* Theme Music On Cassette Tape! (Ltd 100 Only)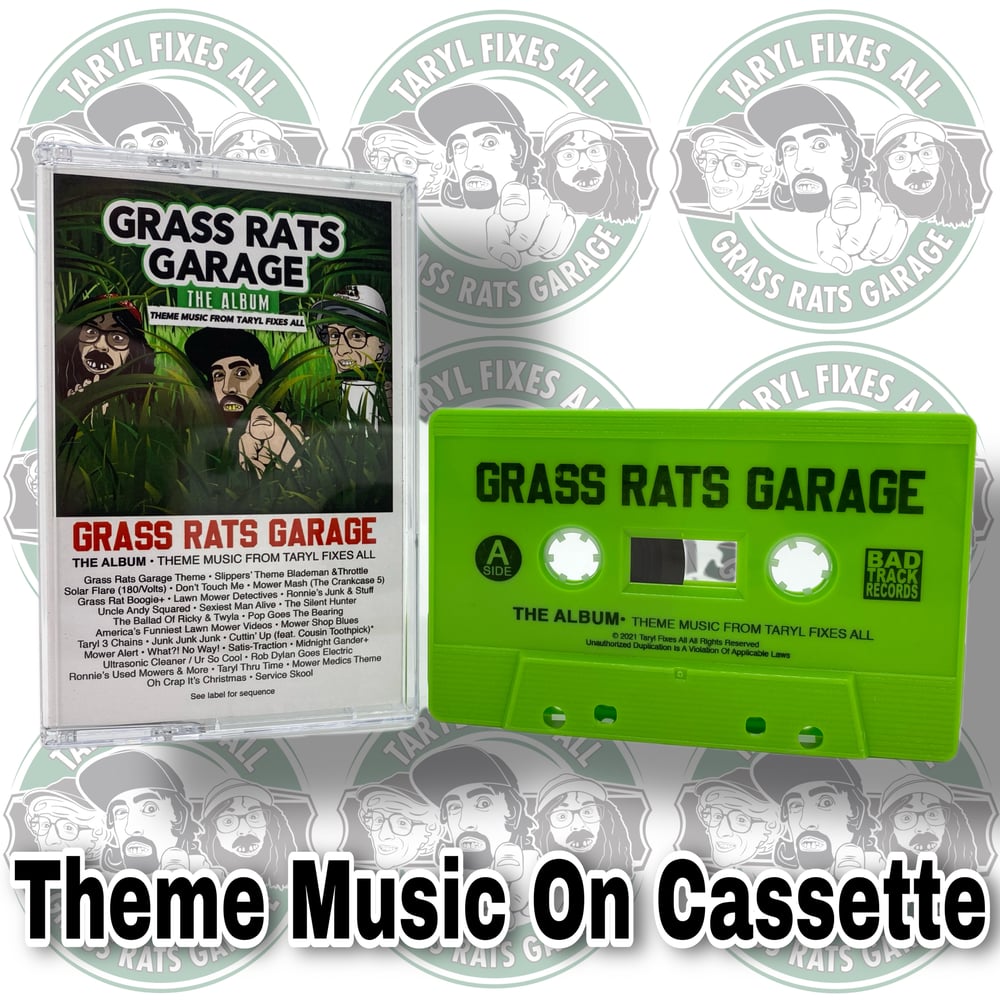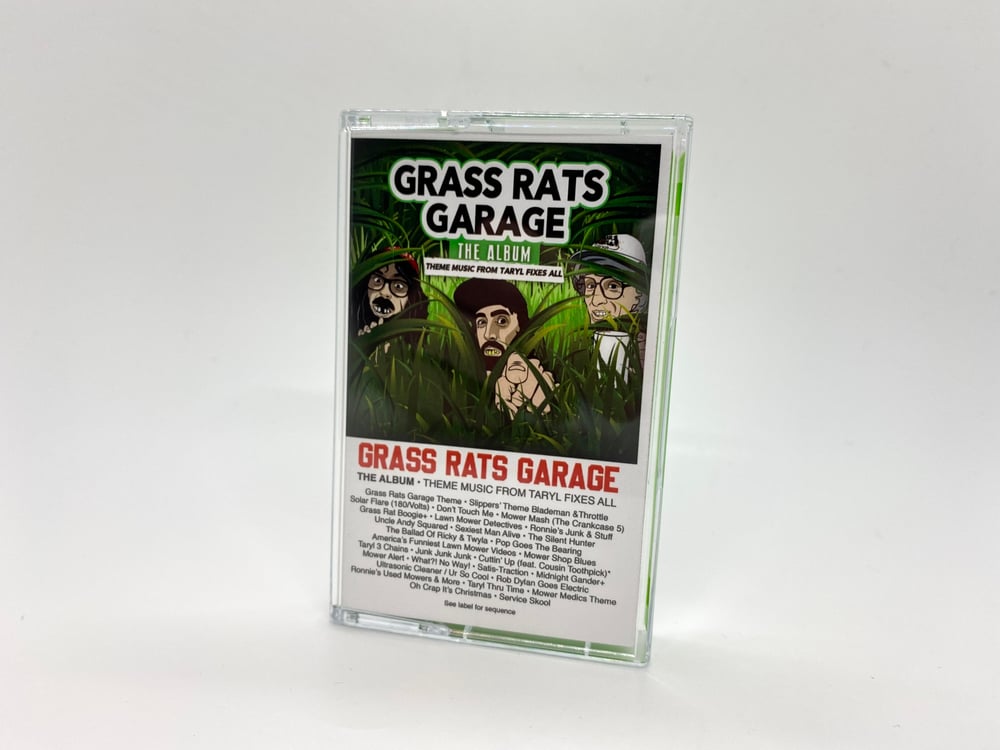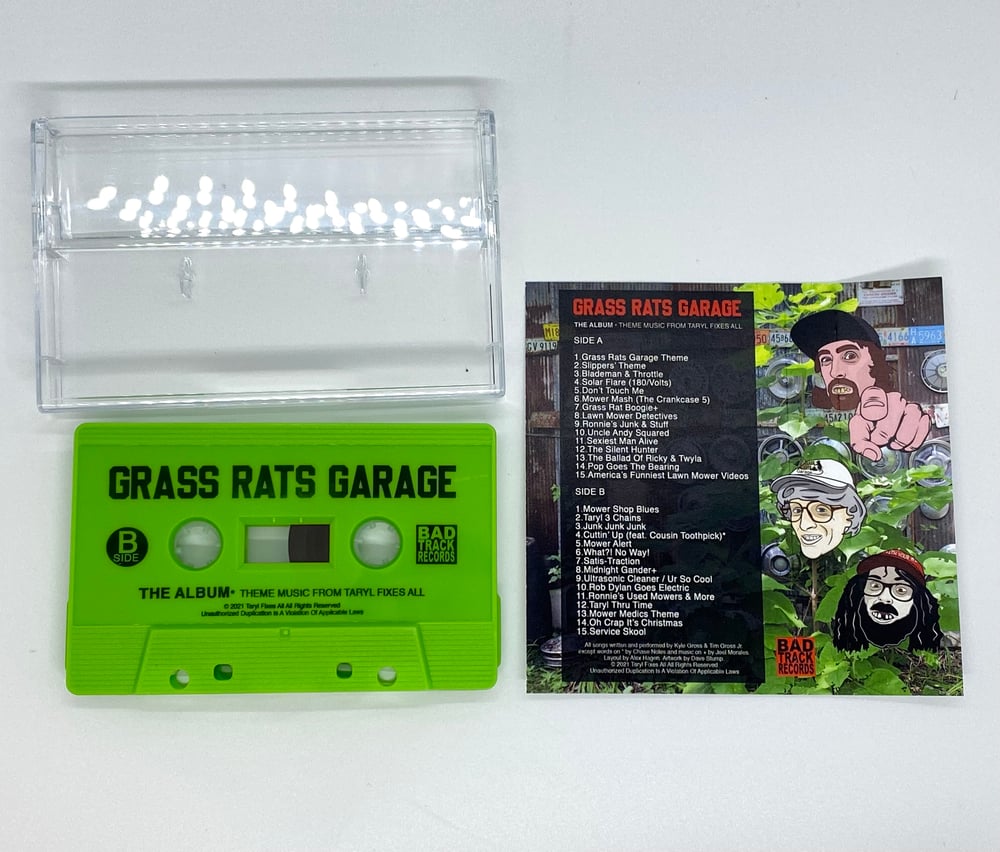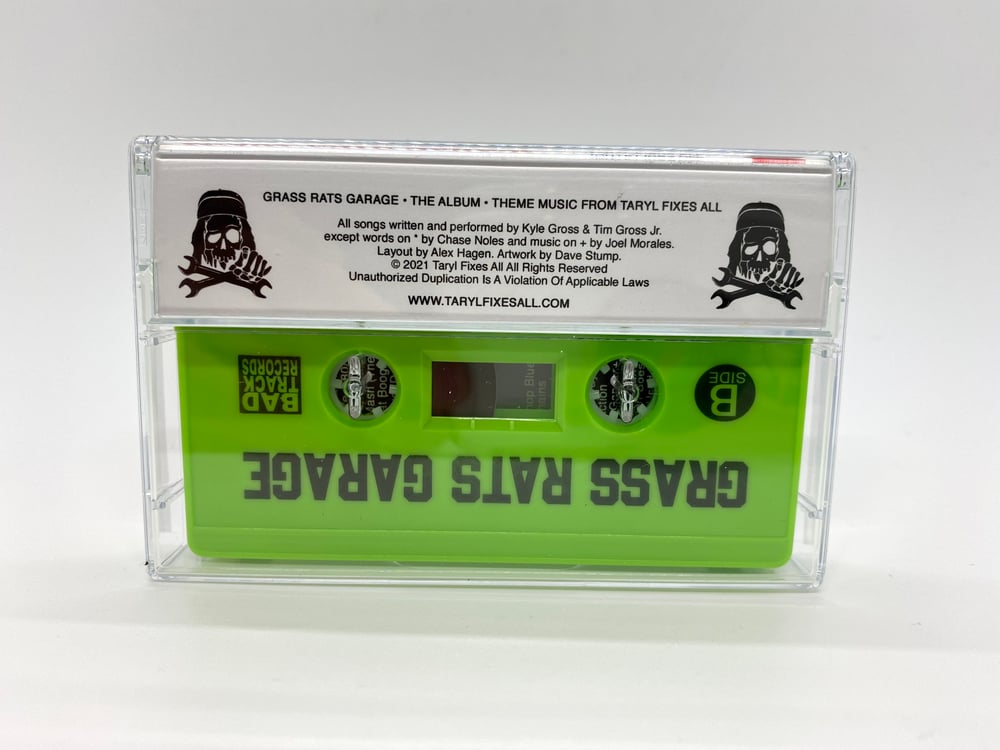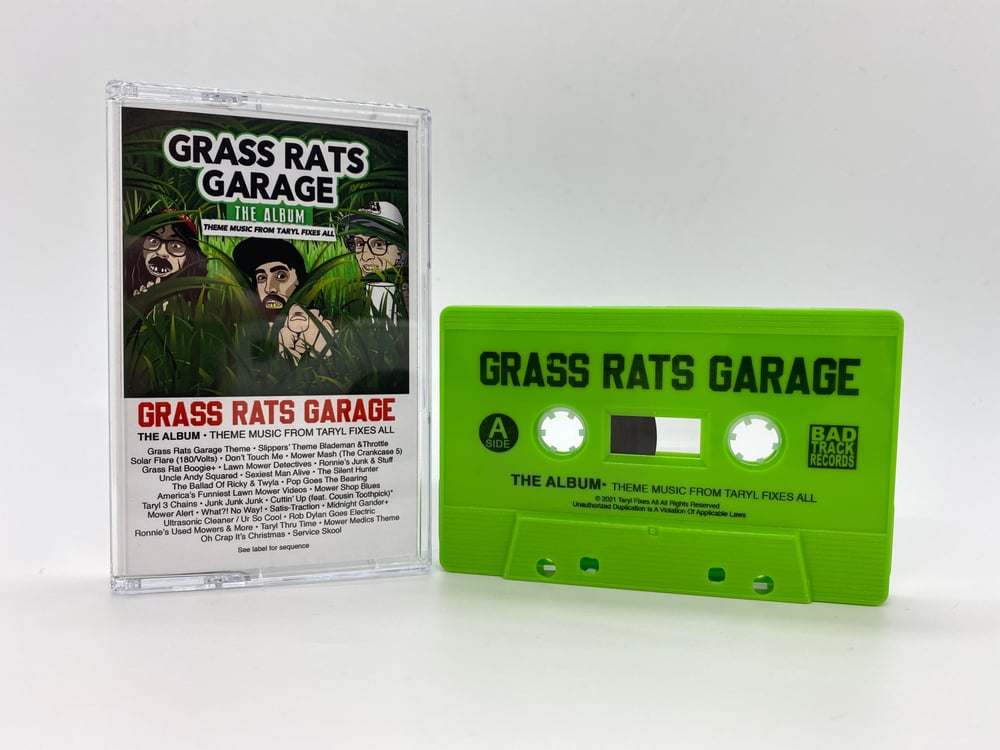 Limited Editon One-Time Only Grass Rats Garage Cassette!
All your favorite Grass Rats Garage songs from the show on one fully functional high quality cassette tape PLUS now with 16 extra bonus tracks (3 not even on the newer extended CD!!) From the Grass Rats Theme to Mower Shop Blues to Junk, Junk, Junk and everything in between!
48 tracks total available on cassette tape format or you can purchase a CD or stream/download each song or the full album on Spotify, iTunes, Amazon and many more online vendors!
Get your cassette tape today while you can!
This Album is clean humor and fun for the whole family!
DIGITAL DOWNLOAD Available Here:
https://www.amazon.com/Grass-Rats-Garage-Extended/dp/B0967M864K/ref=sr_1_1?dchild=1&keywords=grass+rats+garage+extended&qid=1628777660&s=dmusic&sr=1-1
Tracklist includes all 45 tracks from the Extended GRG Album mashed up PLUS ON THIS CASSETTE ONLY you get "Cuttin' Up" feat. Cousin Toothpick and 2 Banjo instrumentals used in the videos supplied by musician Joel Morales. Get your tape signed by the gang or unsigned as well. Limited to 100 only. Grab one today!
And There's Your Dinner!!
All songs written, performed and sung by:
Slippers (Guitars, Bass)
Junior (Drums/Percussion/Keyboards)
with help from Taryl, Twyla, Cousin Toothpick and more!