Theme Music on CD! Grass Rats Garage The Album EXTENDED - 45 Tracks!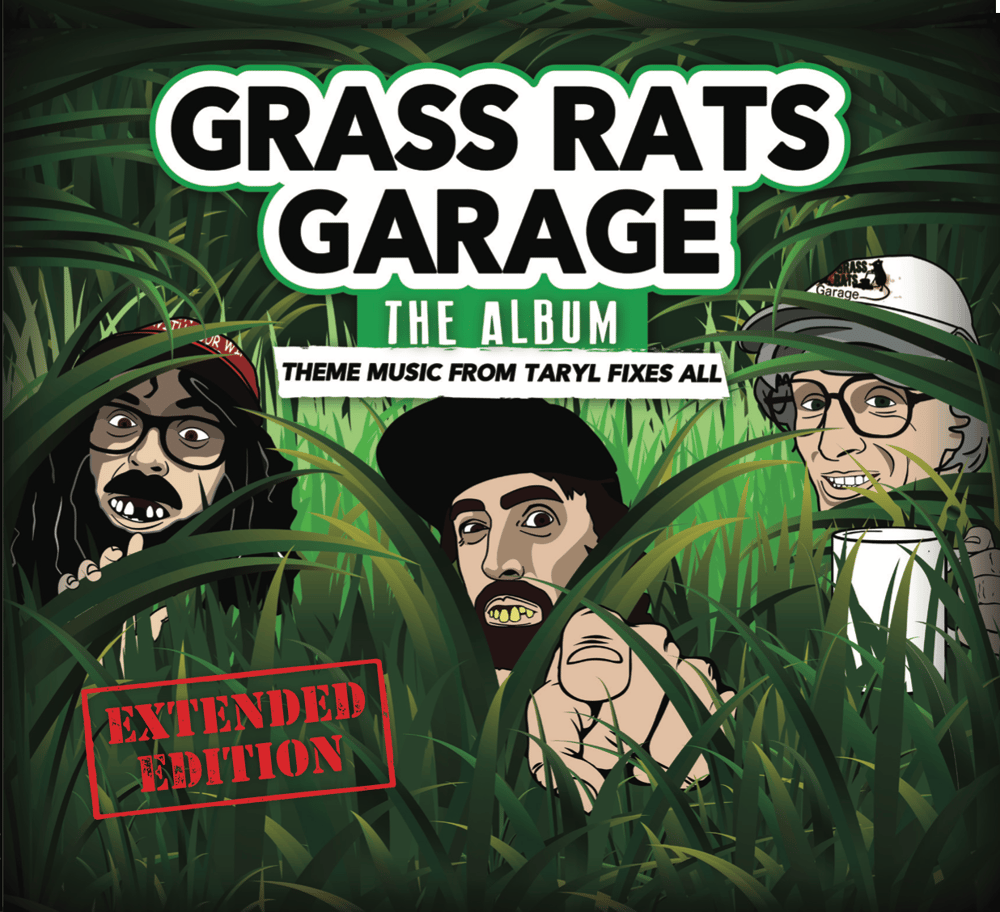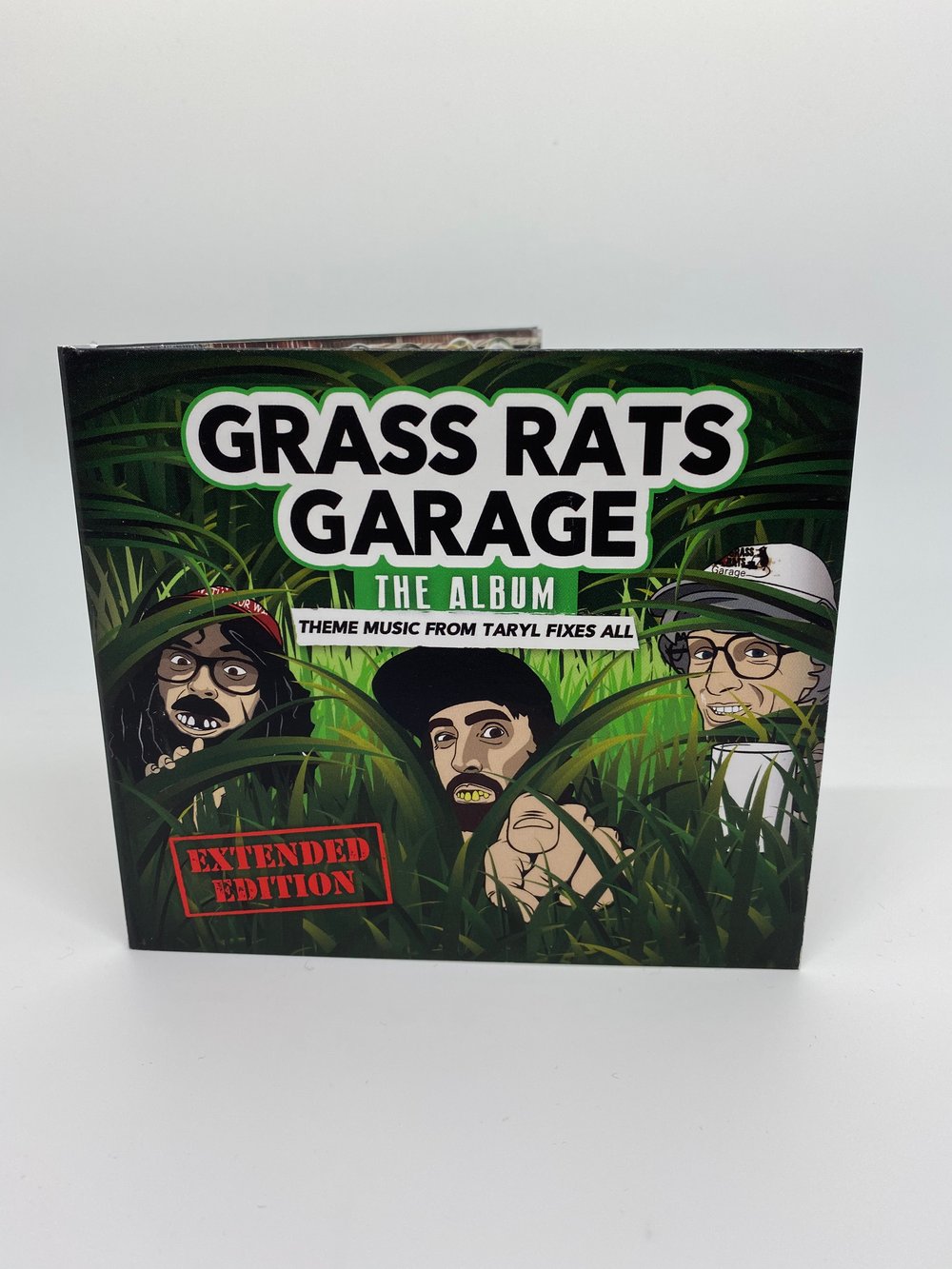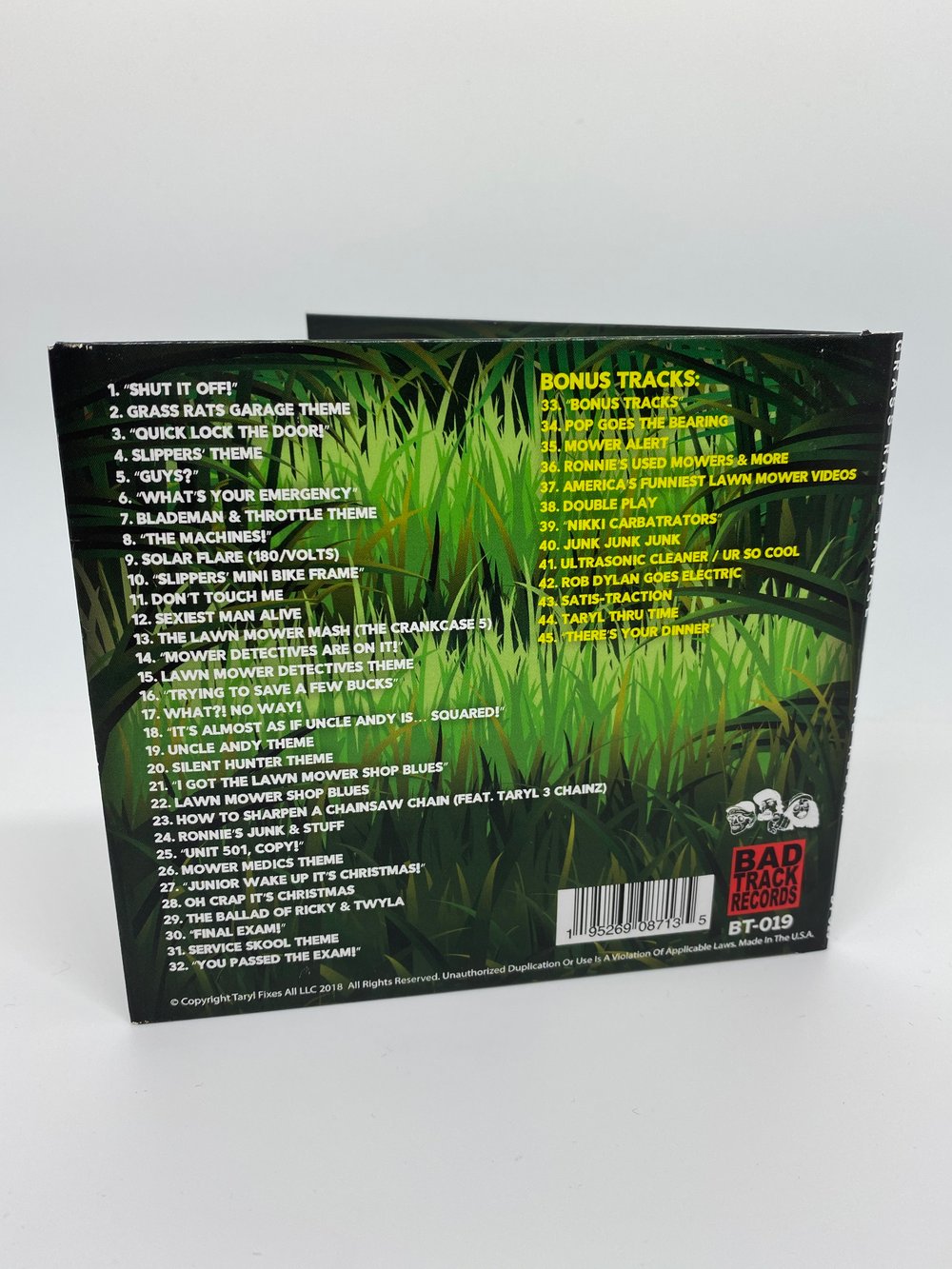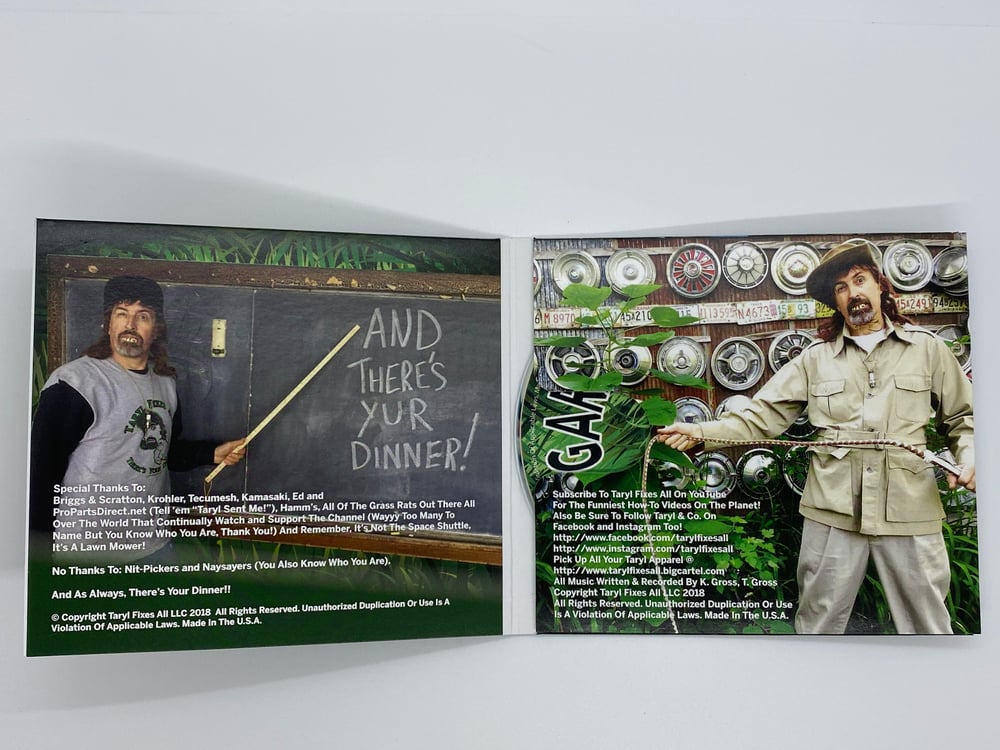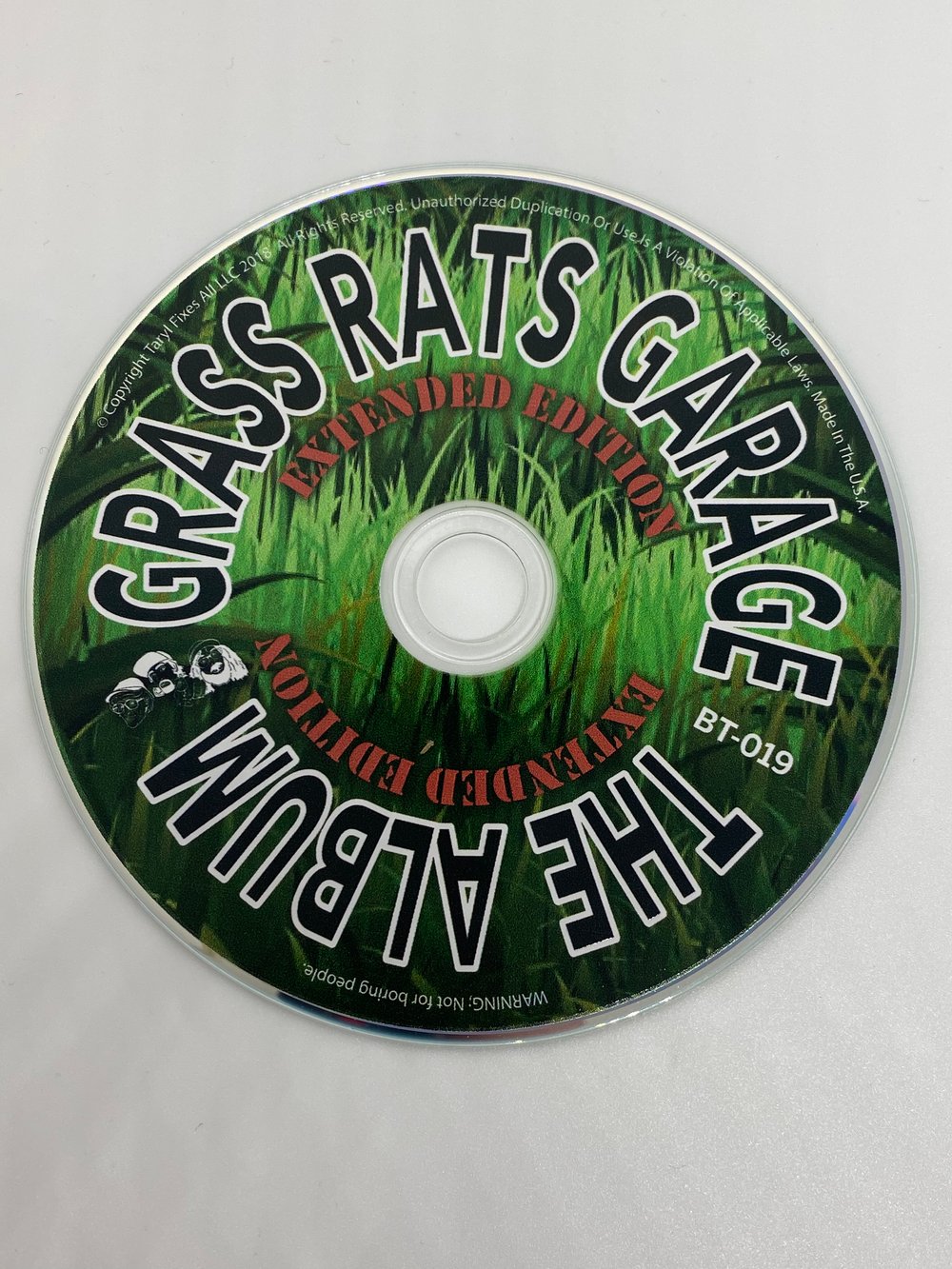 All your favorite Grass Rats Garage songs from the show on one CD PLUS now with 13 extra bonus tracks!! Everything from the Grass Rats Theme to Mower Shop Blues to Junk, Junk, Junk and everything in between! 45 tracks total available on CD format or you can stream/download each song or full album on Spotify, iTunes, Amazon and many more online vendors! Get your copy today! Now Therrrrre's Your Dinner!!
This CD/Album is clean humor and fun for the whole family!
DIGITAL DOWNLOAD Available Here:
https://www.amazon.com/Grass-Rats-Garage-Extended/dp/B0967M864K/ref=sr_1_1?dchild=1&keywords=grass+rats+garage+extended&qid=1628777660&s=dmusic&sr=1-1
Grass Rats Garage The Album Tracklist:
1. "Shut It Off!"
2. Grass Rats Garage Theme
3. "Quick Lock The Door!"
4. Slippers' Theme
5. "Guys?"
6. "What's Your Emergency"
7. Blademan & Throttle Theme
8. "The Machines!"
9. Solar Flare (180/Volts)
10. "Slippers' Mini Bike Frame"
11. Don't Touch Me
12. Sexiest Man Alive
13. The Lawn Mower Mash (The Crankcase 5)
14. "Mower Detectives Are On It!"
15. Lawn Mower Detectives Theme
16. "Trying To Save A Few Bucks"
17. What?! No Way!
18. "It's Almost As If Uncle Andy Is… Squared!"
19. Uncle Andy Theme
20. Silent Hunter Theme
21. "I Got The Lawn Mower Shop Blues"
22. Lawn Mower Shop Blues
23. How To Sharpen A Chainsaw Chain (feat. Taryl 3 Chainz)
24. Ronnie's Junk & Stuff
25. "Unit 501, Copy!"
26. Mower Medics Theme
27. "Junior Wake Up It's Christmas!"
28. Oh Crap It's Christmas
29. The Ballad Of Ricky & Twyla* (Currently unreleased!)
30. "Final Exam!"
31. Service Skool Theme
32. "You Passed The Exam!"
EXTENDED BONUS TRACKS:
33. "Bonus Tracks" (Junior)
34. Pop Goes The Bearing
35. Mower Alert
36. Ronnie's Used Mowers & More
37. America's Funniest Lawn Mower Videos
38. Double Play
39. "Nikki Carbatrators"
40. Junk Junk Junk
41. Ultrasonic Cleaner / Ur So Cool
42. Rob Dylan Goes Electric
43. Satis-Traction (I Can't Get No)
44. Taryl Thru Time
45. "There's Your Dinner"
All songs written, performed and sung by:
Slippers (Guitars, Bass)
Junior (Drums/Percussion/Keyboards)
with help from Taryl & Twyla