Taryl 'Skull' Long Sleeve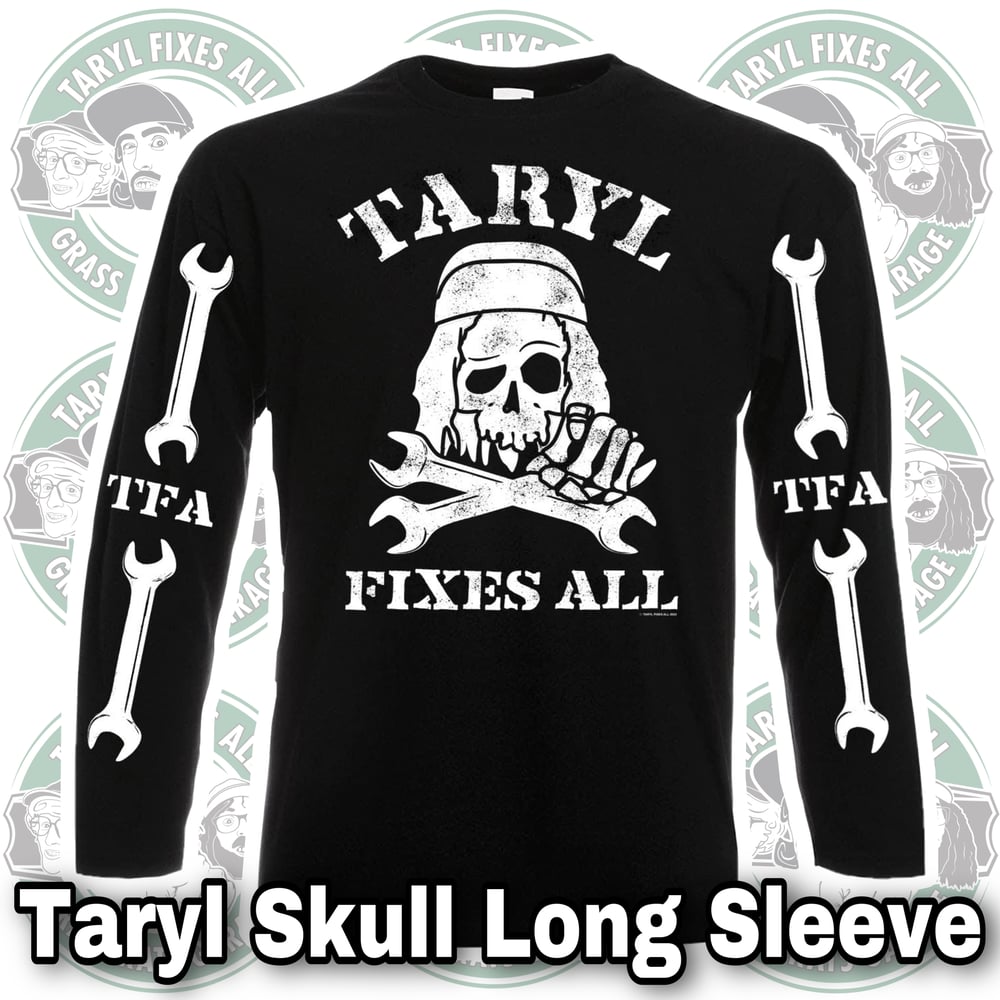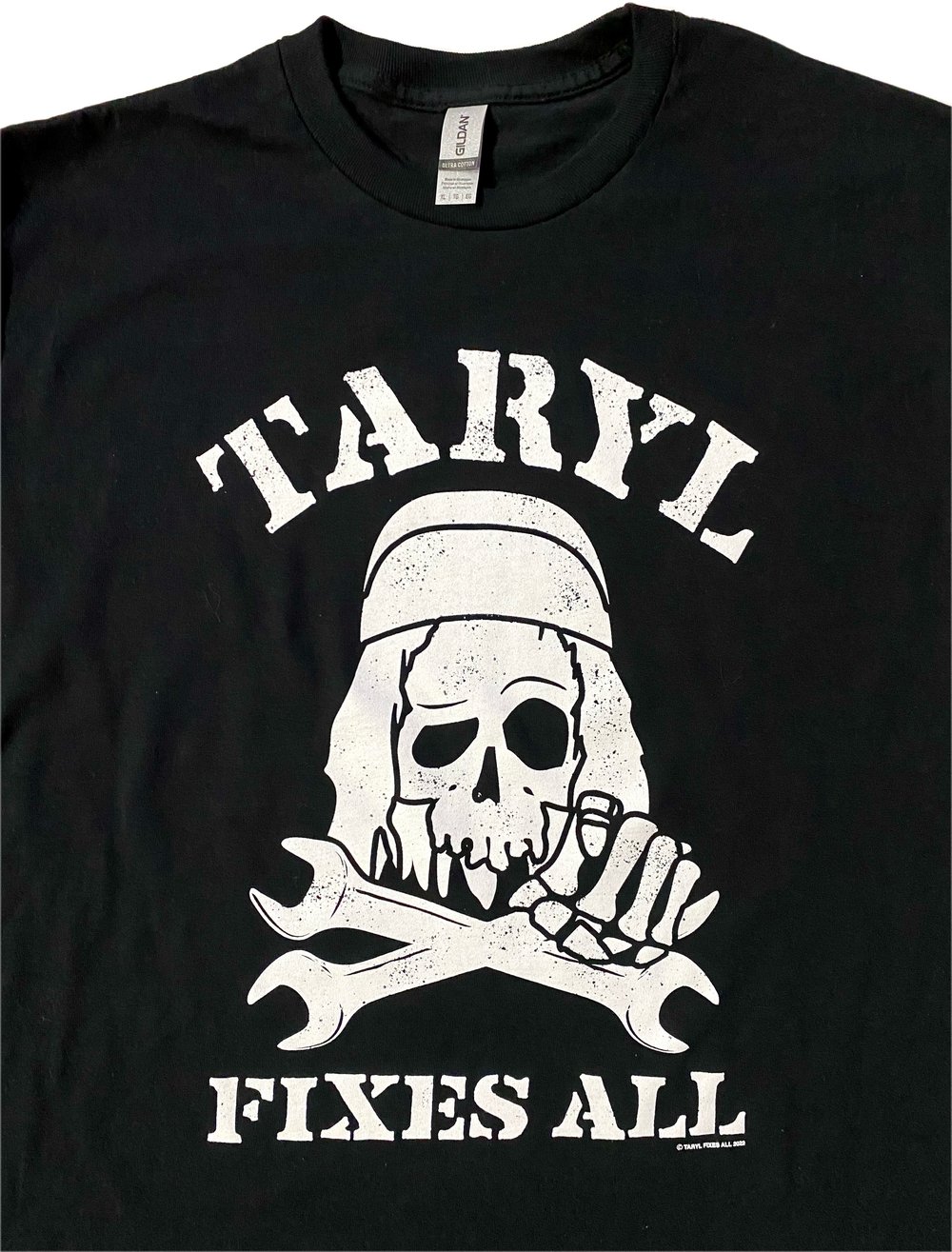 New!! Hot off the (screen) presses!
Taryl Skull Long Sleeve!!
Wrenches Up & Down Each Sleeve with "TFA" In The Middle
We only ordered small quantities of each so grab em quick before they sell out!!!
And as always… There's Your Dinner!!
- These are screen printed by an actual human right here in Indiana! None of that print on demand stuff you get from a lot of places. Thick, plastisol ink used on all Taryl tees.
- Gildan 100% Ultra Cotton Tee
- Adult Medium - 5XL