"Taryl" Grass Rats Garage 'Wheelie' Work Shirts! (Med-5XL)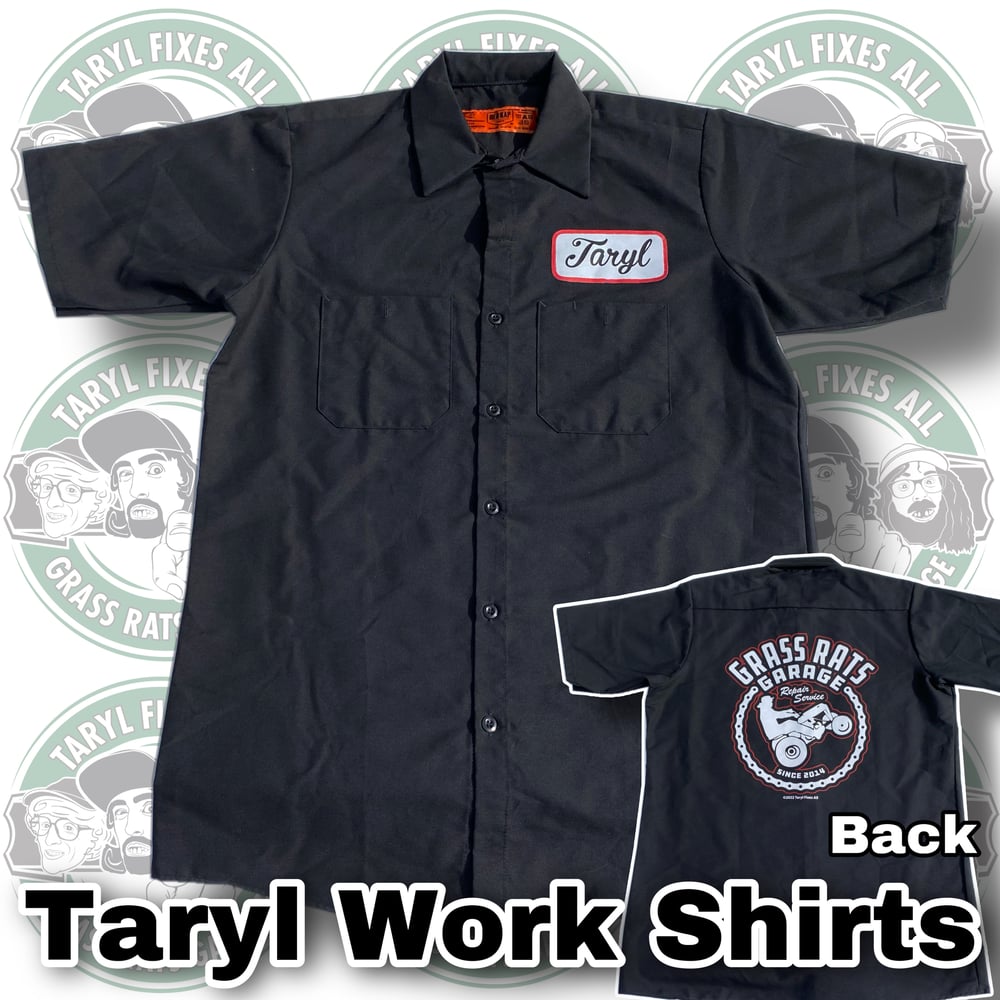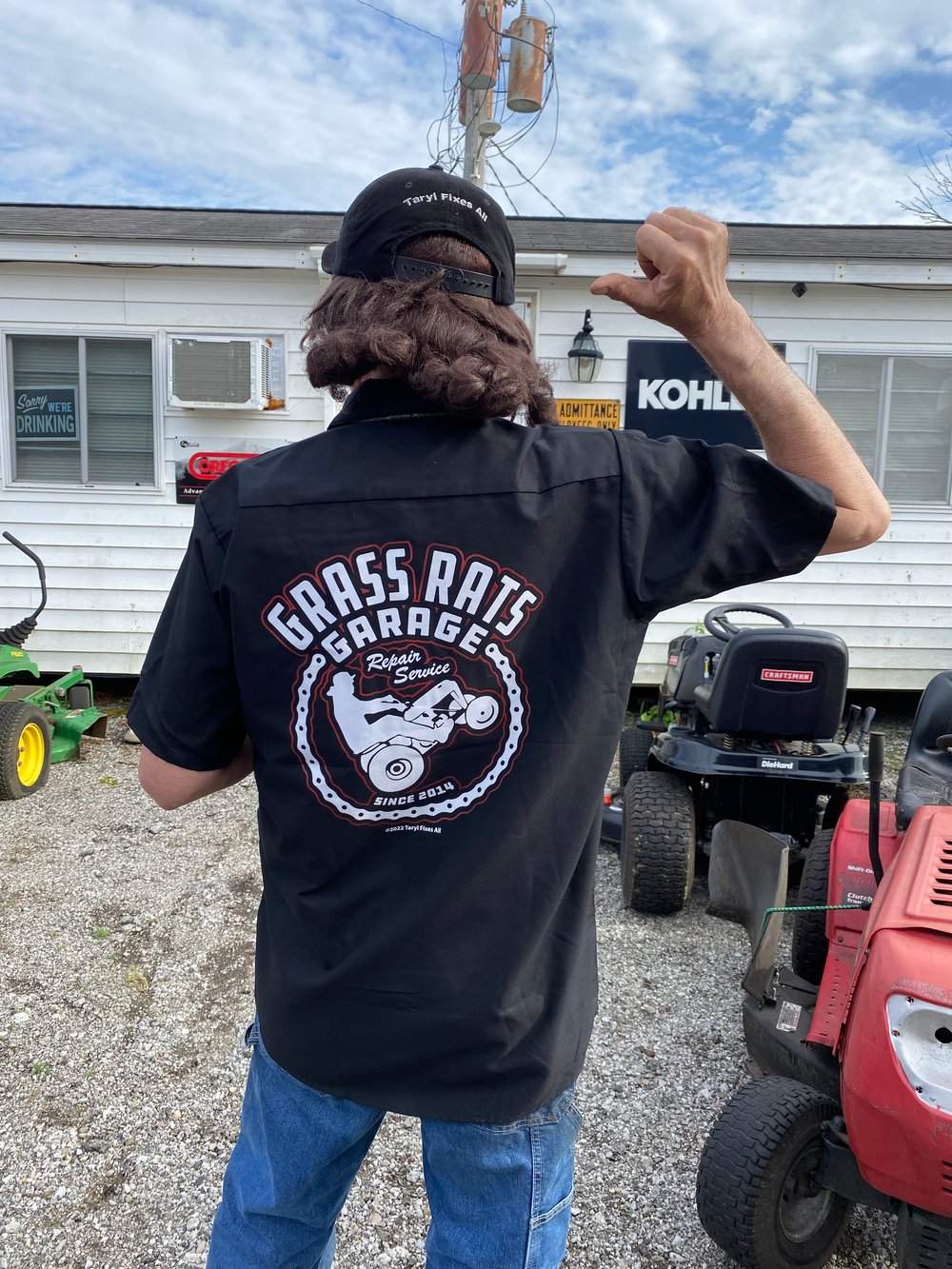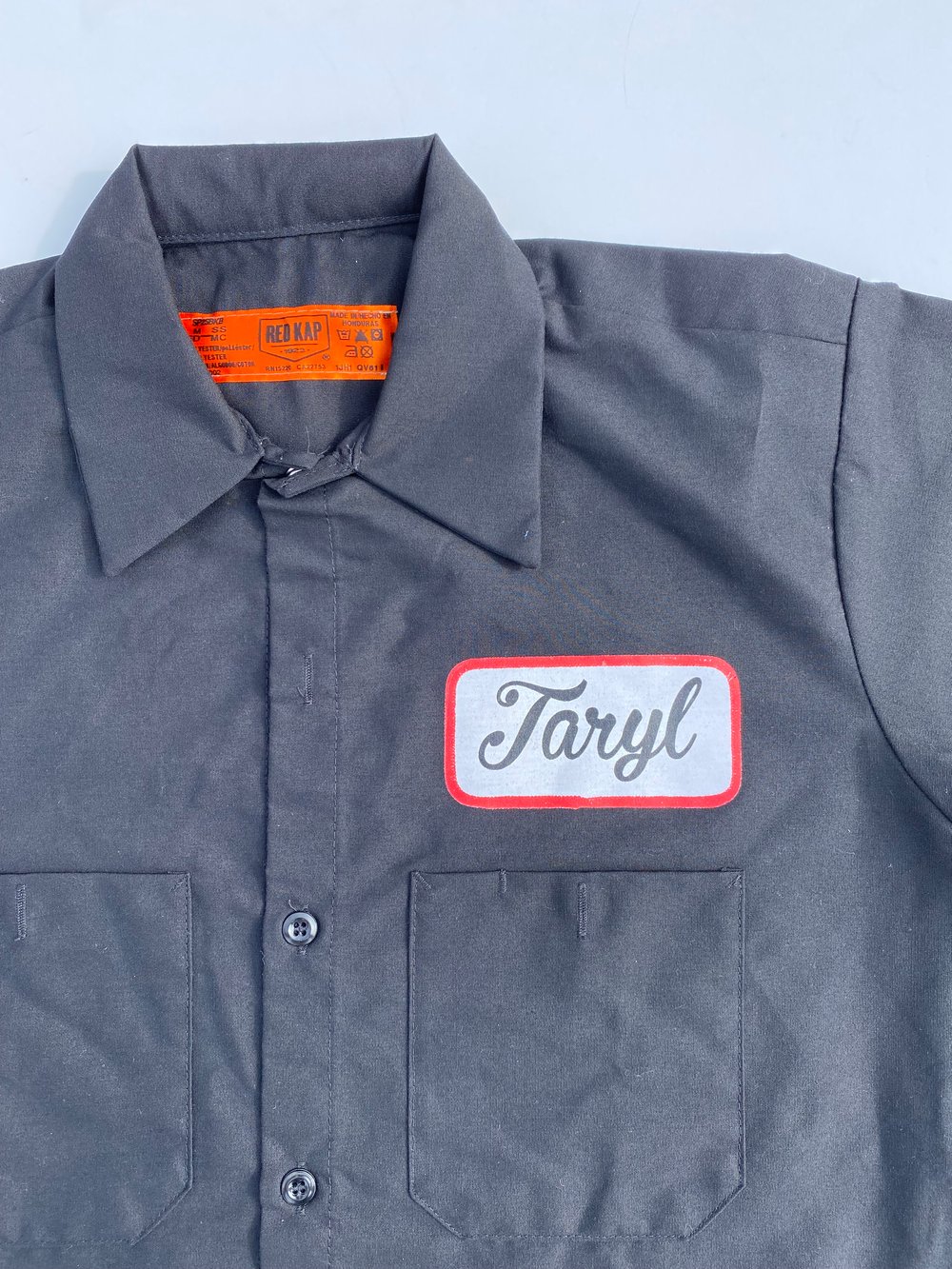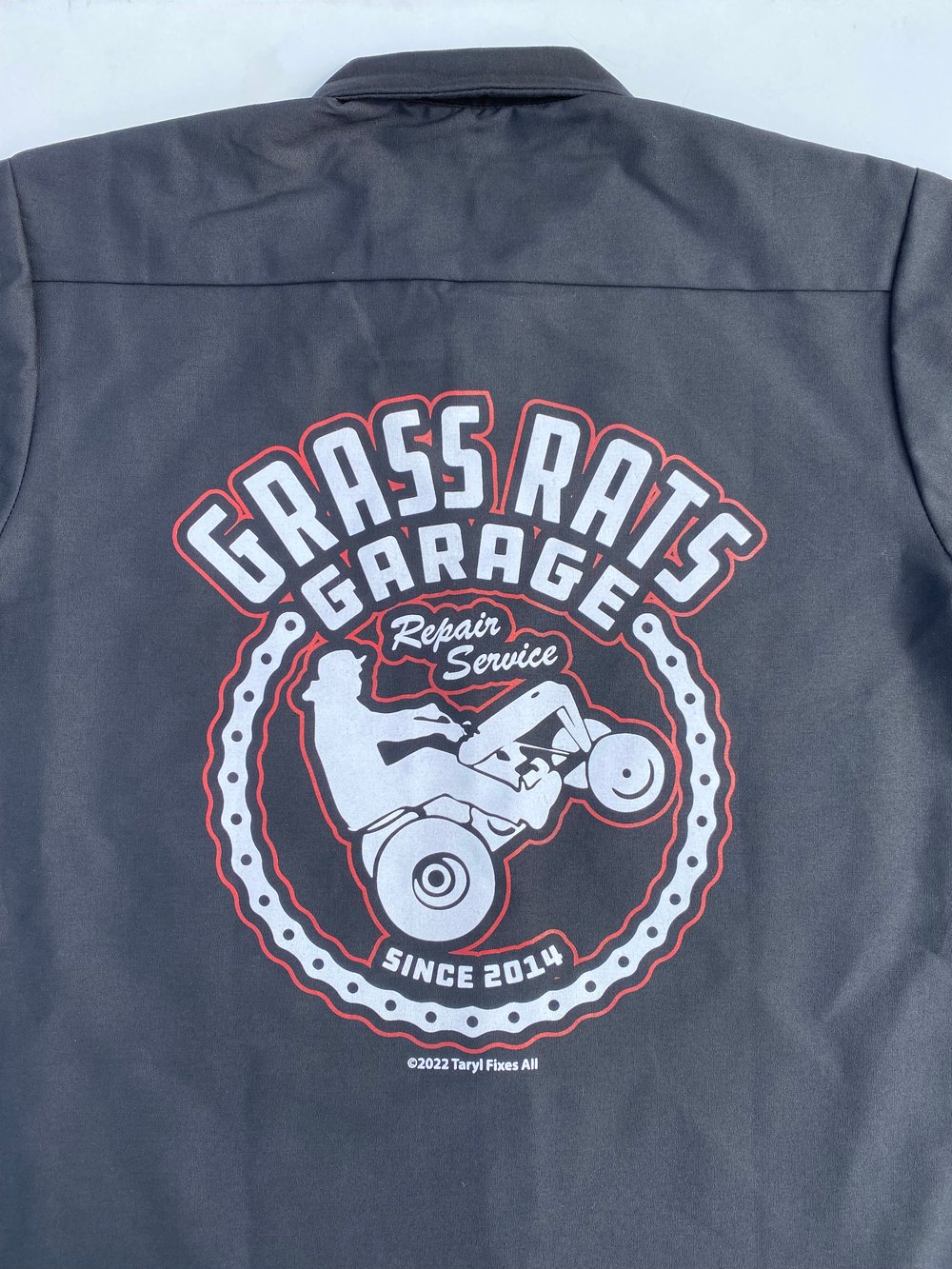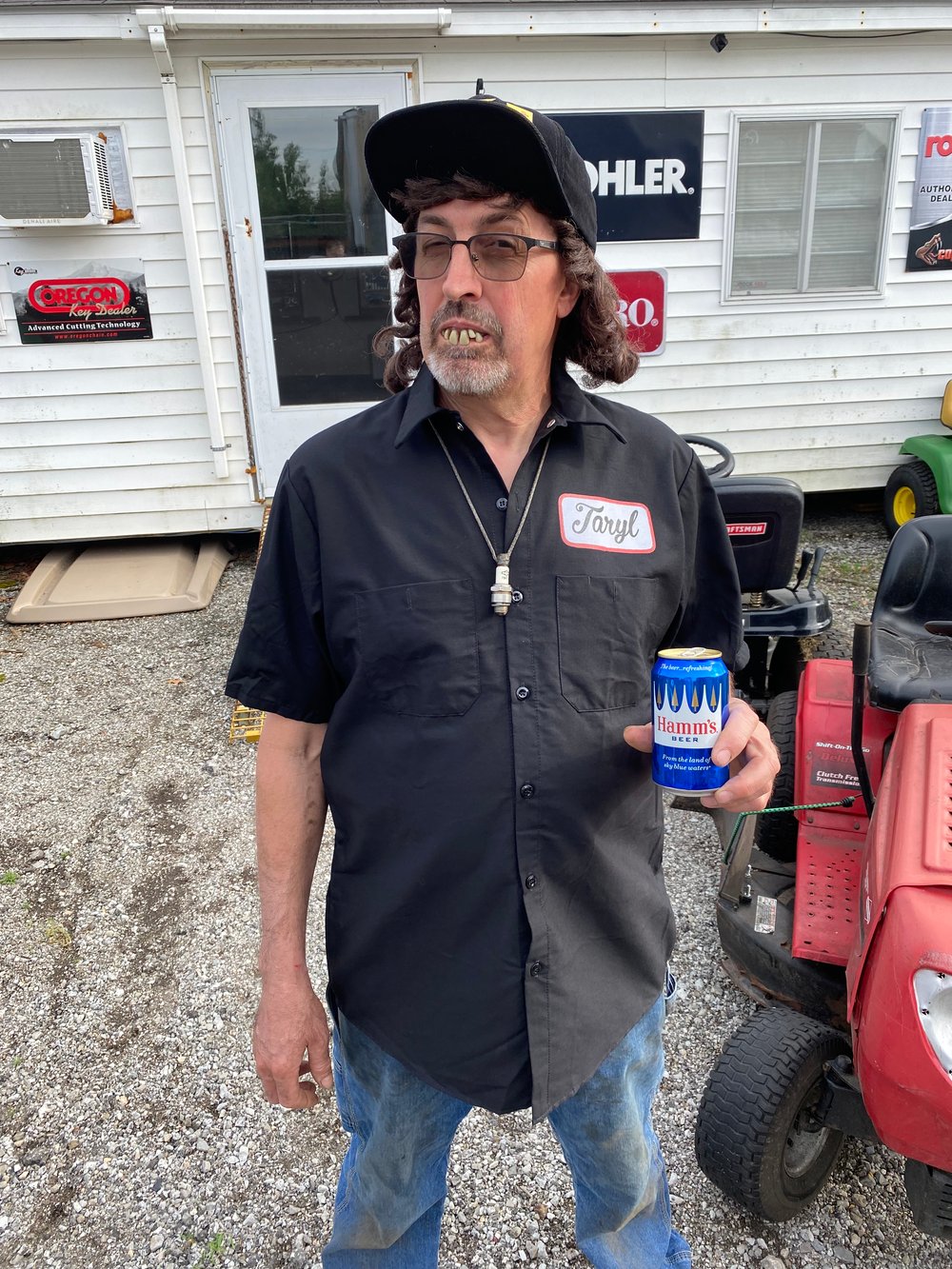 Hey Grass Rats!!
Check out these awesome new Taryl 'Wheelie' Work Shirts!!
Available in Adult Medium - 5XL!
-These are high quality button-down Red Kap work shirts with 2 pockets on the front breast area.
-High Quality Screen Printing Done Here in Indiana by Cheapie Squeegee!
-Front "Taryl" Name Tag
-Back Black/Red/White Taryl 'Wheelie' Logo
65% Polyester
35% Cotton
Back in stock and ready to ship to you today!
These are screen printed by an actual human right here in Indiana! None of that print on demand stuff you get from a lot of places. Thick, plastisol ink baby just how it should be!
Now There's Your Dinner!!