Grass Rats Garage 'Wheelie' Tees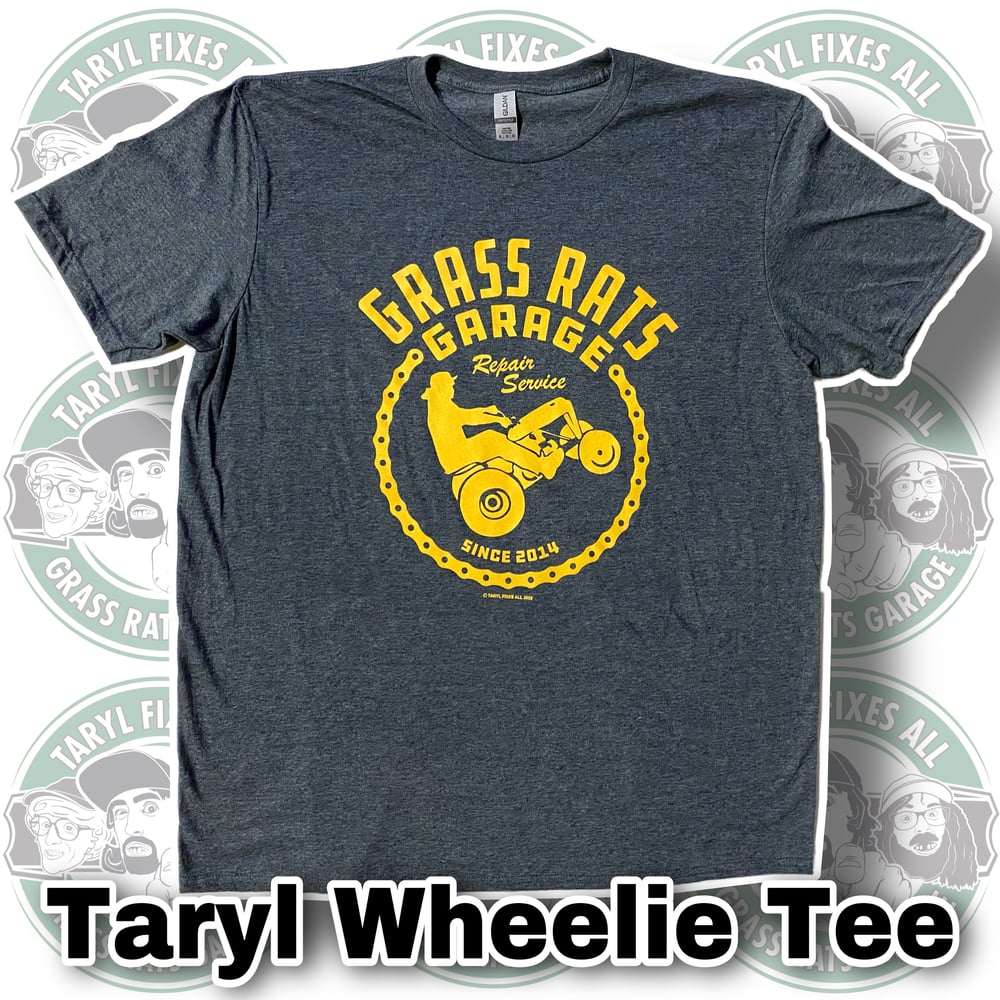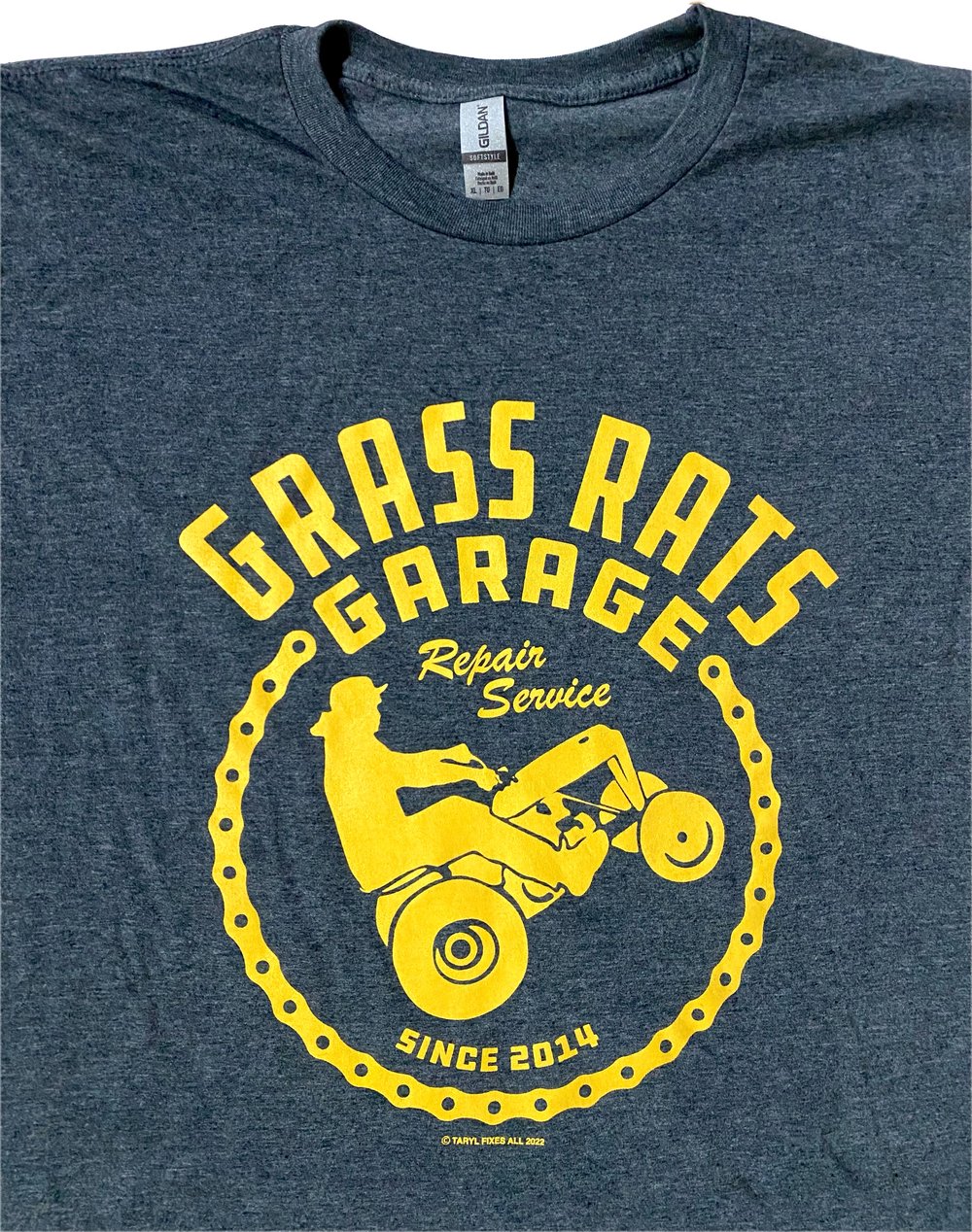 Hot off the (screen) presses!
Grass Rats Garage 'Wheelie' Logo Tees!!
Taken from the infamous first wheelie made on the 1958 RJ58 resto-mod WHEELIE HORSE video series seen here: https://youtube.com/playlist?list=PL-xkNBjnenDBwgnPJ5wzOGPqkM6InJrK2
New design on Heather Gray soft-style Gildan tees! These shirts are longer in the torso area than our other tees, so if you're looking for one that fits better for 'big and tall' people this would better suit you!
And as always… There's Your Dinner!!
- These are screen printed by an actual human right here in Indiana! None of that print on demand stuff you get from a lot of places. Thick, bright, plastisol ink!
- Gildan Soft-Style Tees (65% Polyester/35% Cotton)
- Adult Medium - 5XL