Grey Taryl Skull Pocket Tees!! (Small - 5XL!)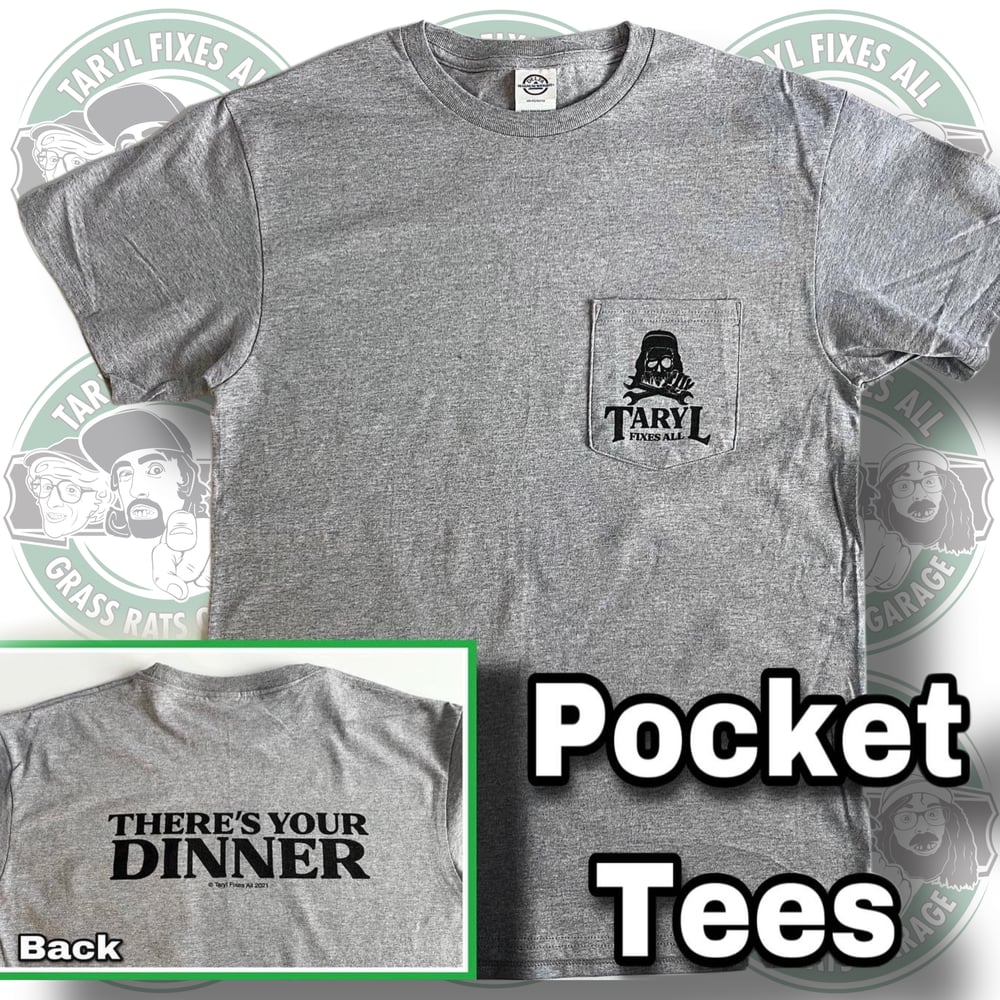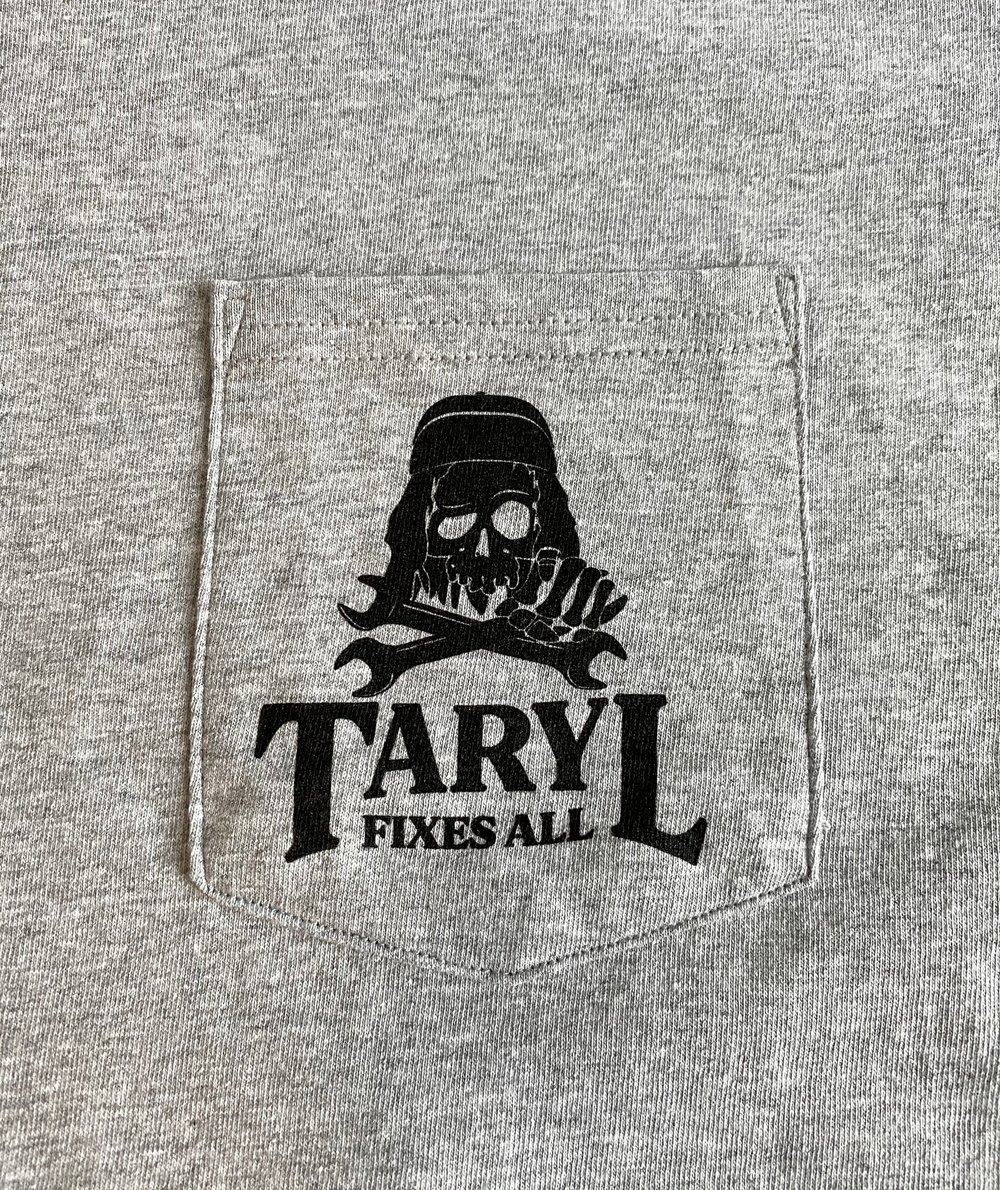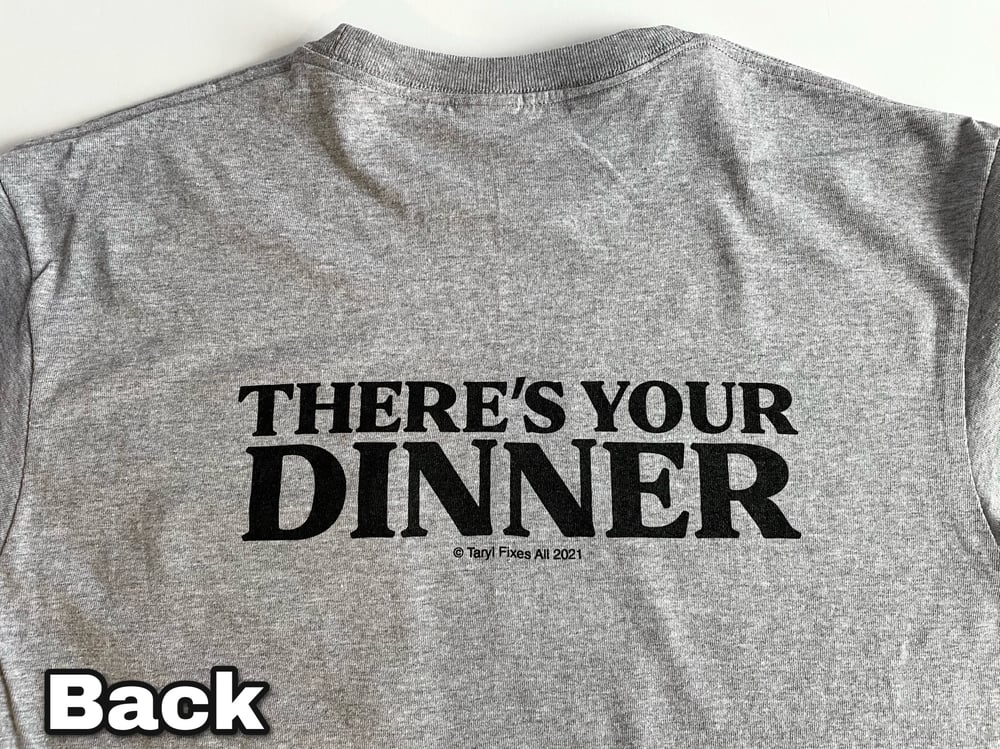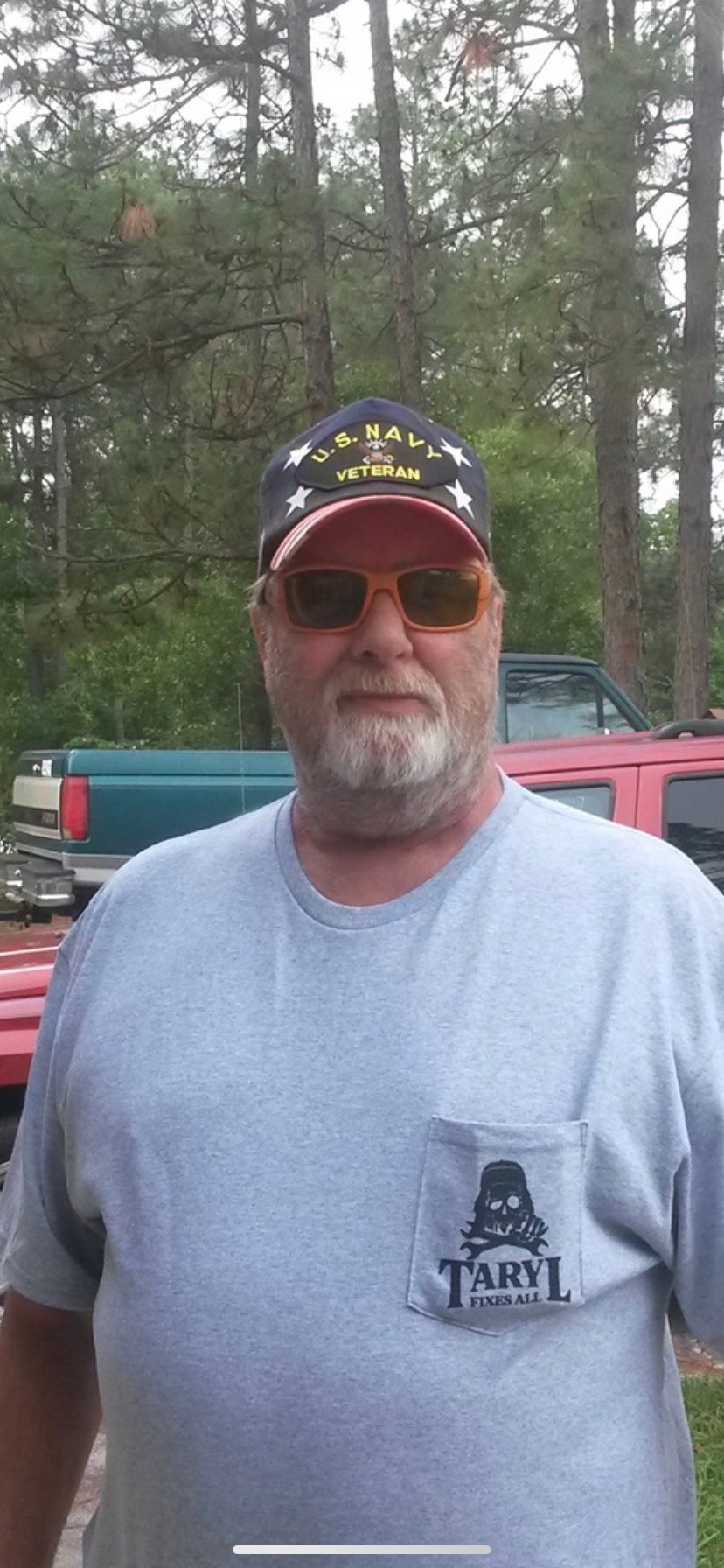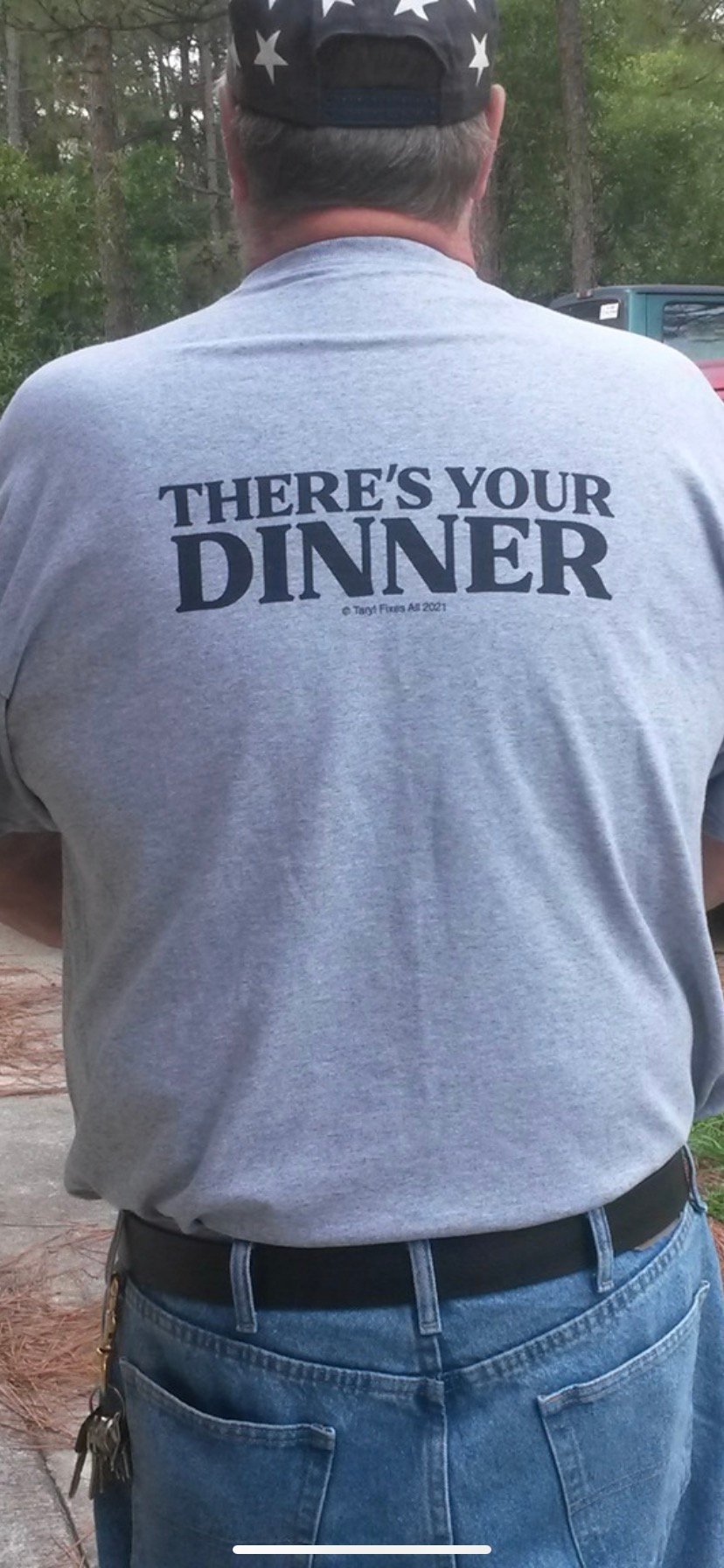 Check out these awesome Taryl pocket tees!! Finally after lots of demand we have these sweet tees in stock hot off the presses from our good friends over at Cheapie Squeegee.
-Front pocket "Skull" Logo
-Back print "There's Your Dinner"
These are high quality silk screened ink on grey Delta or Fruit Of The Loom Tees.
90% Preshrunk Cotton - 10% Polyester
In stock and ready to ship! (Ships within 1-2 days of ordering)
These are screen printed by an actual human right here in Indiana! None of that print on demand stuff you get from a lot of places. Thick, plastisol ink baby just how it should be!