Back In Stock! Space Shuttle Tees! (Med-4XL)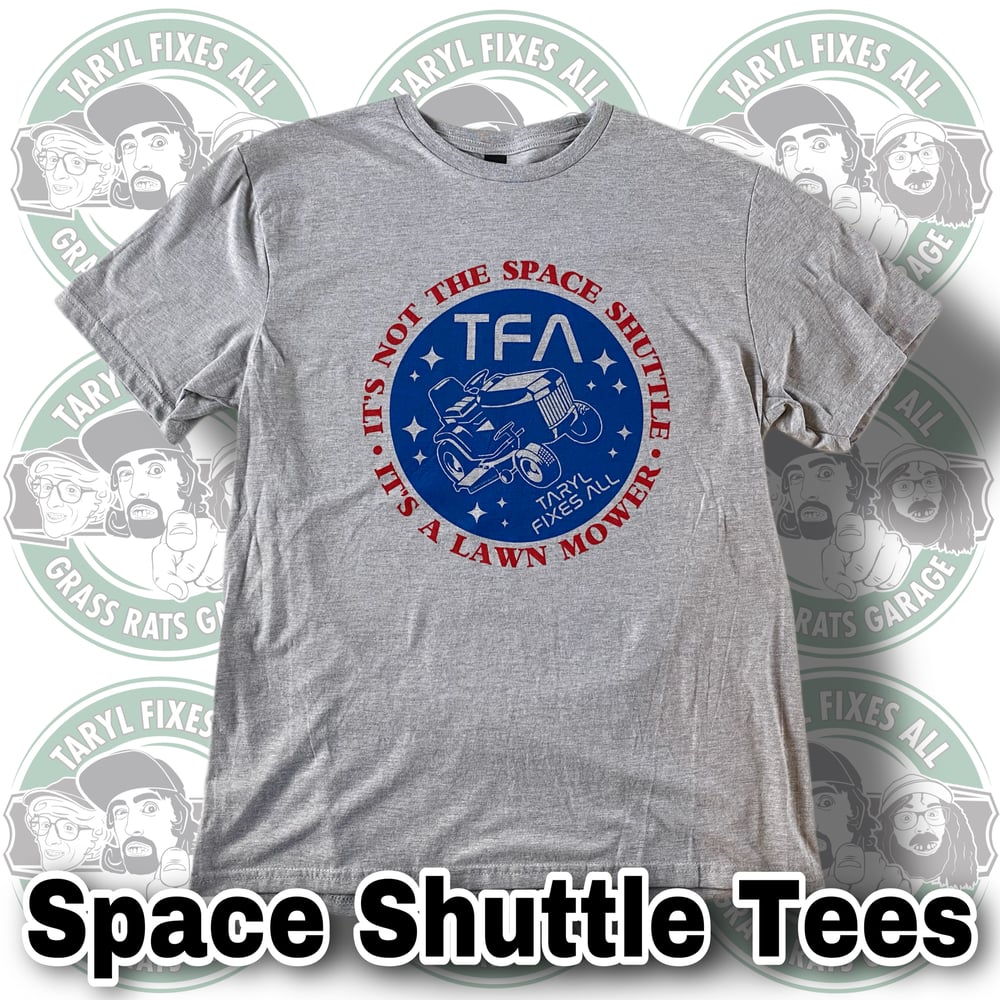 Check out these NEW Taryl Fixes All "It's Not The Space Shuttle, It's A Lawn Mower" Tees!!
High quality silk screen printing done right here in Indiana (courtesy of Cheapie Squeegee) on comfy GRAY Soft-Style Gildan tees!
- Sizes are Men's Adult MEDIUM - 5XL only - 100% cotton Gildan soft-style tees
- High Quality Silk Screen Printing Perfect For The Grass Rat In YOUR Life!
These are screen printed by an actual human right here in Indiana! None of that print on demand stuff you get from a lot of places. Thick, plastisol ink baby just how it should be!
And as always... There's Your Dinner!!