N.O.P.E. Tees! (XS - 4XL)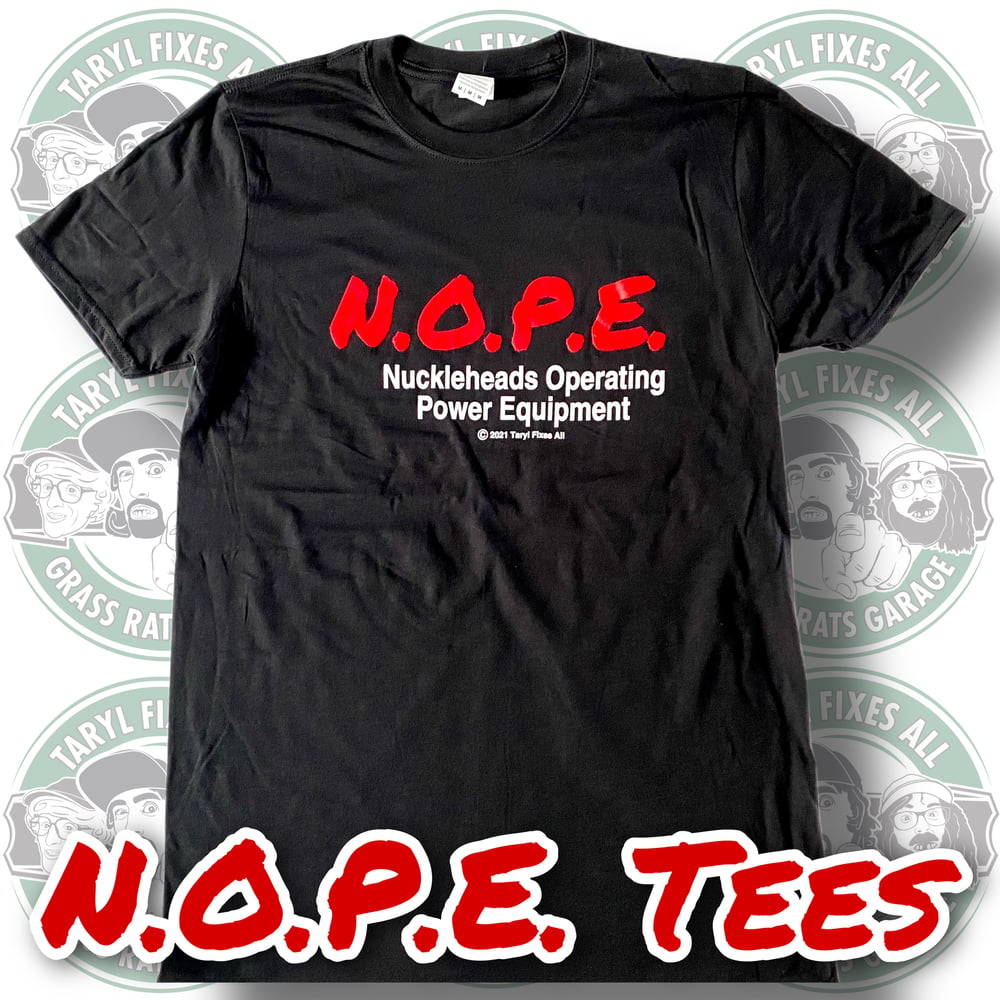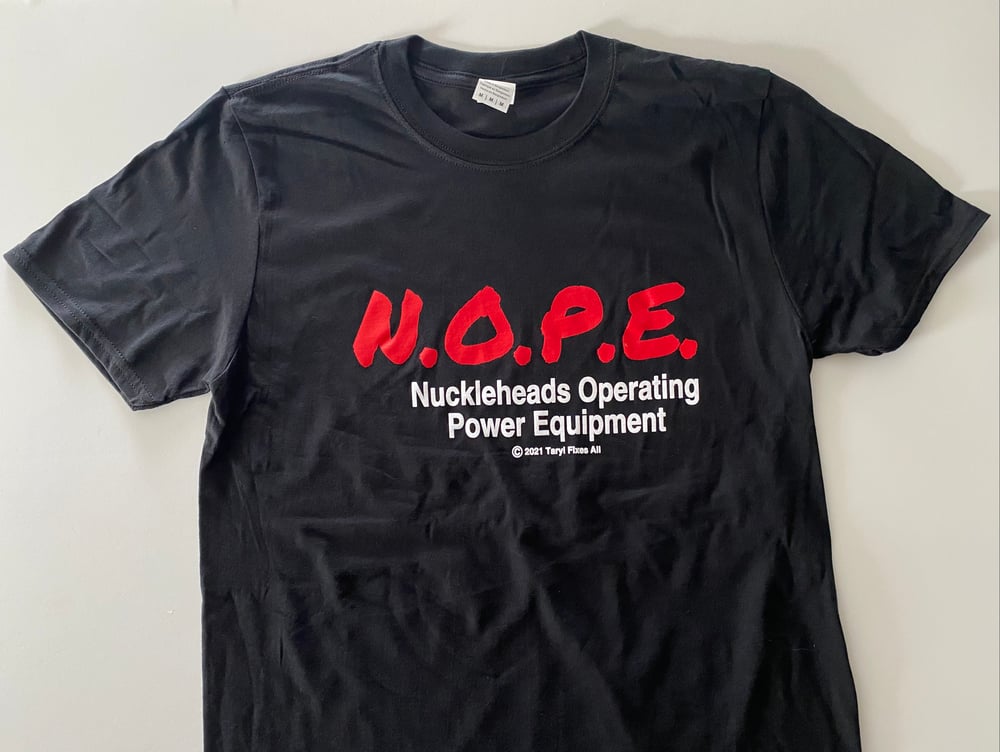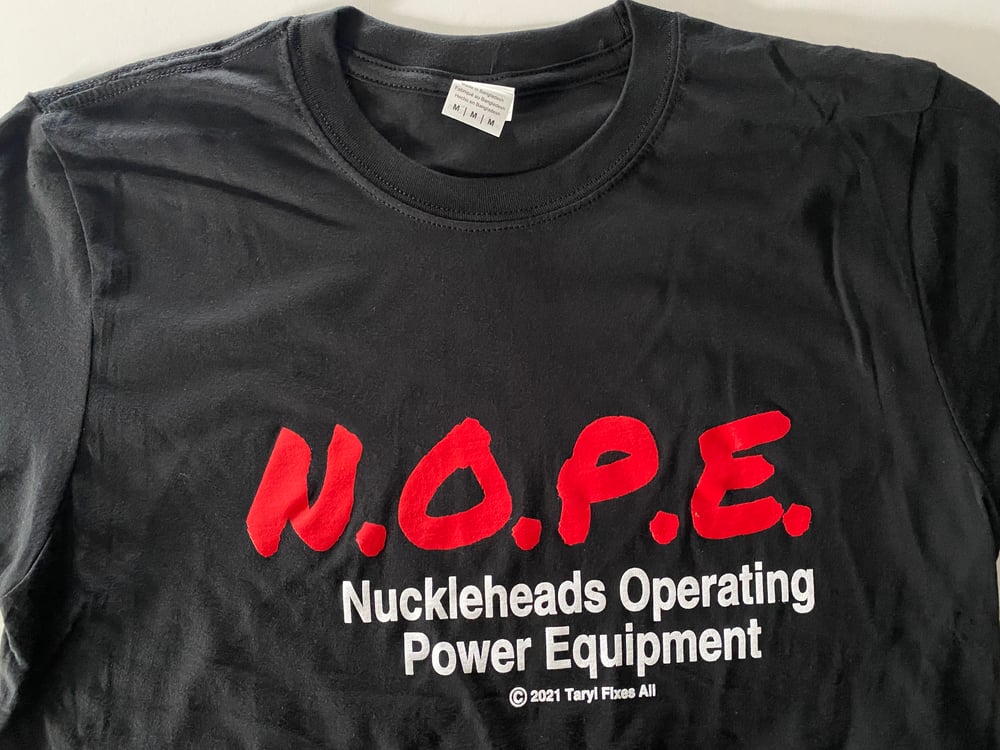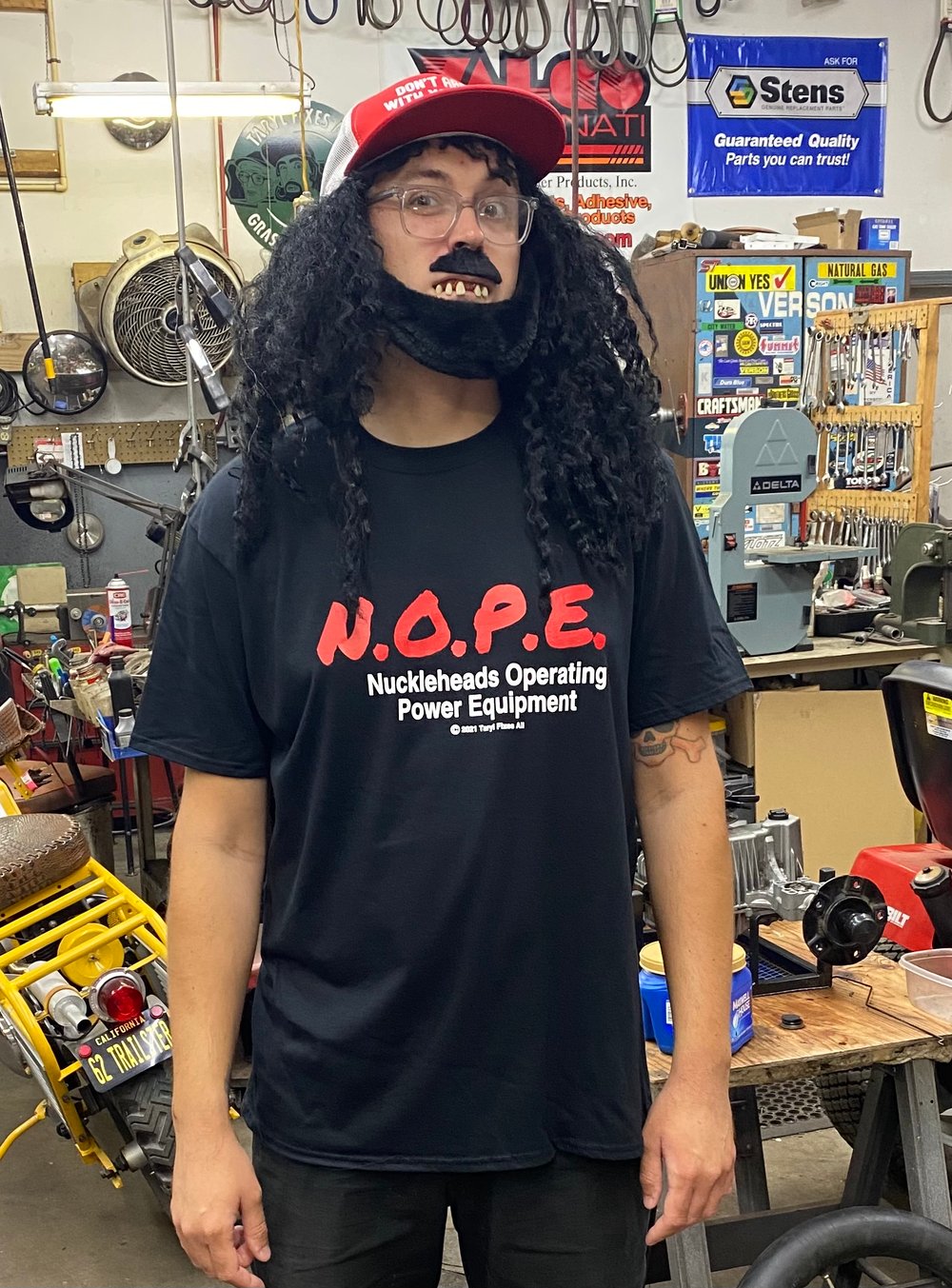 Hey kids! Just say N.O.P.E. to Nuckleheads Operating Power Equipment!
Check out these new informative tees reminiscent of a certain classic logo we've all seen before.
Available in Adult Extra Small - Adult 4XL and printed on super soft Gildan Soft-Style tees! Keep cozy in one today! And There's Your Dinner!!
Shipping Worldwide 1-2 days after ordering
These are screen printed by an actual human right here in Indiana! None of that print on demand stuff you get from a lot of places. Thick, plastisol ink baby just how it should be!