Blademan & Throttle Stickers!! (FREE SHIPPING USA)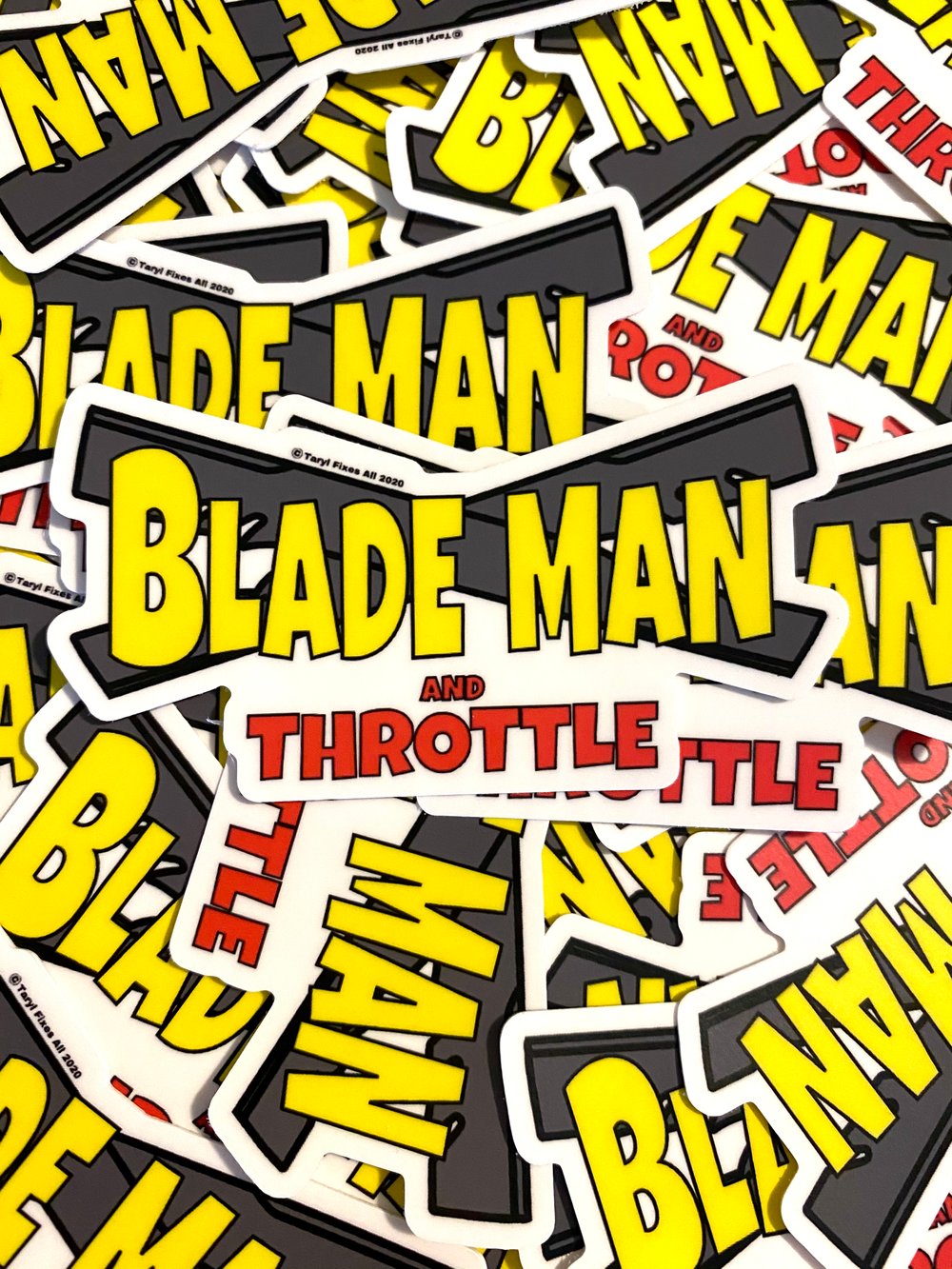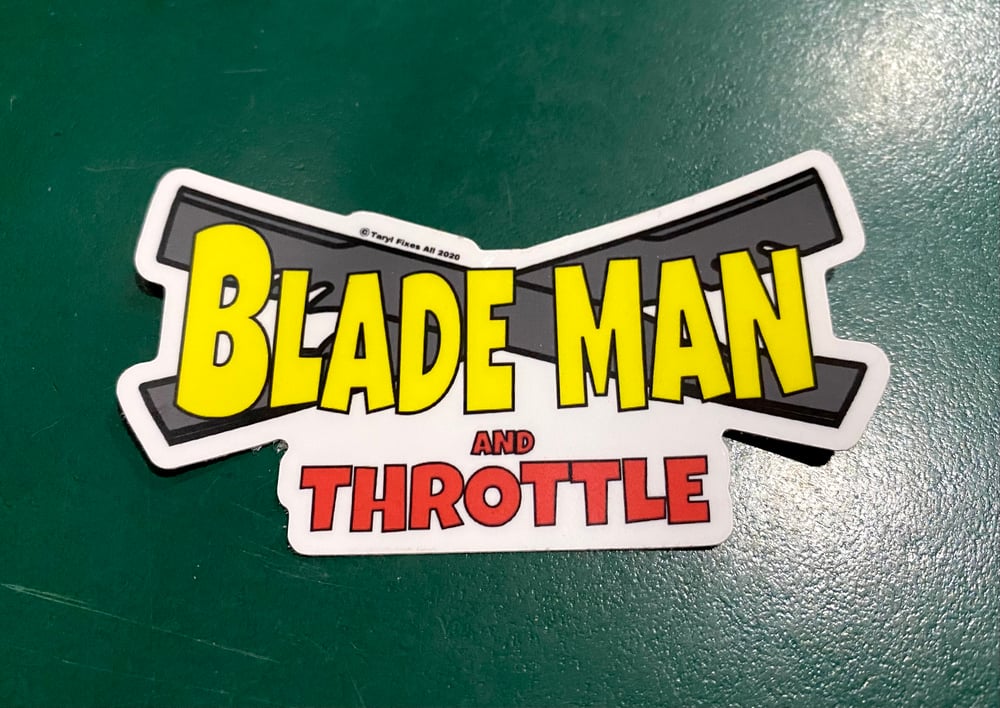 Check out these cool new Blademan & Throttle die-cuts we just got in! Perfect for your car, toolbox or anywhere you desire! Free Shipping In The USA! Now There's Your Dinner!!
To the Blade Mobile!
(3-1/4" x 2" Size)
*NOTE: If your order is ONLY stickers, they will be sent snail mail in an envelope in order to keep the cost down for both you and us. Unfortunately there isn't tracking supplied with only stickers (unless you also order something that isn't flat) so keep that in mind when ordering ONLY STICKERS. Canada and International orders take longer. Thank you!